Curried Zucchini Coconut Soup – Naturally Gluten Free
Prep Time
10 Minutes
Difficulty
Beginner
Cook Time
10 Minutes
Serves
4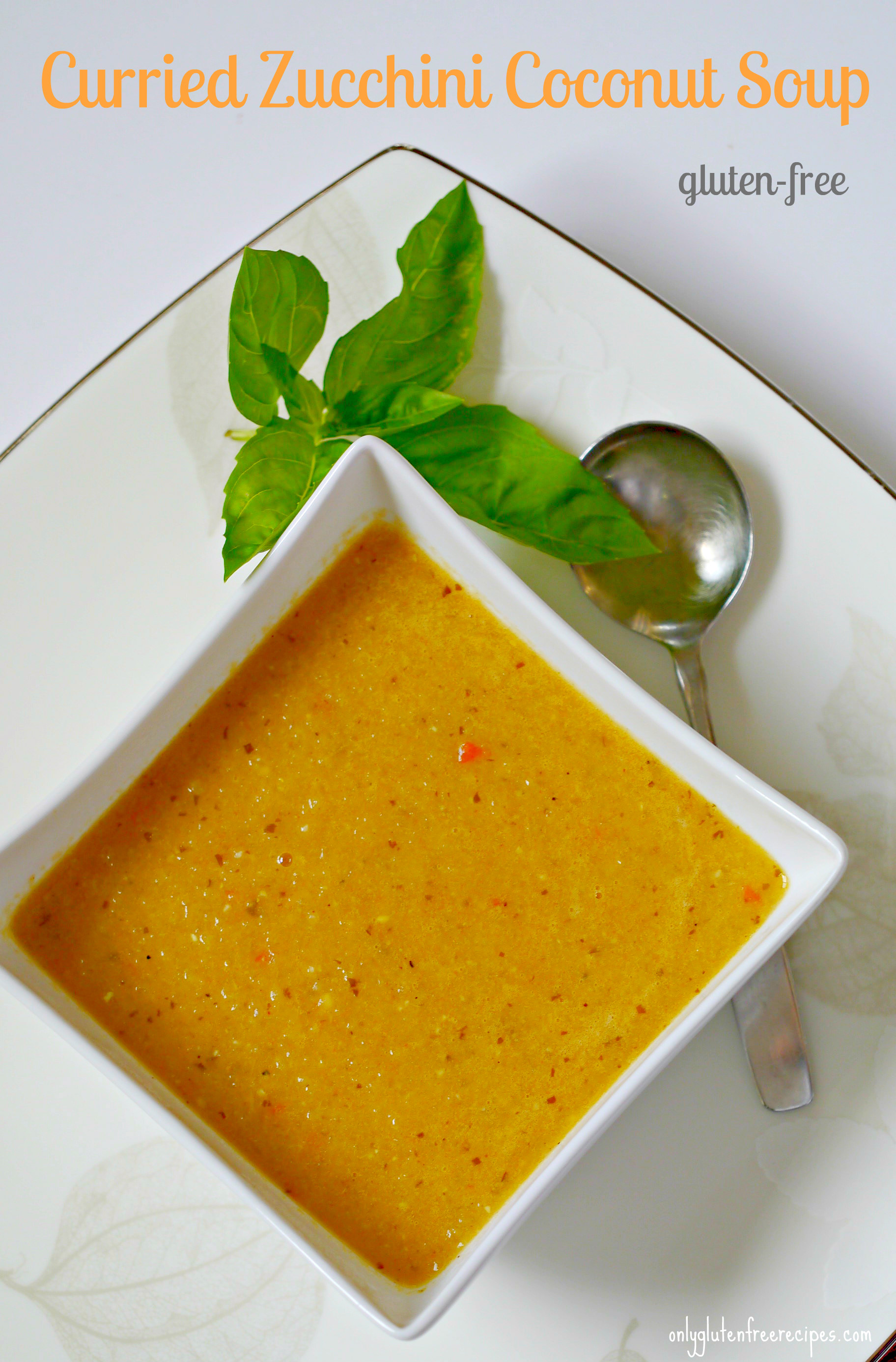 This easy to make tasty zucchini coconut soup is seasoned with curry and lime juice. Zucchini is low in calories making it a diet friendly soup.
Ingredients
4 organic small size zucchinis or 2 medium size, peel and cut into 1-inch cubes
1 Tbsp (15 mL) extra virgin olive oil
3 organic garlic cloves, chopped
1 Tbsp (15 mL) freshly minced ginger
1 Tbsp (15 mL) gluten-free organic curry powder
¼ tsp (1.25 mL) gluten-free organic cayenne pepper
1 organic large tomato, chopped
1 can (13.5 oz.) coconut milk
1 Tbsp (15 mL) fish sauce
3 cups (750 mL) gluten-free stock (vegetable or chicken)
Juice of one organic lime
Sea salt to taste
¼ (60 mL) cup chopped fresh organic basil (optional)
Instructions
Sauté garlic in olive oil for one minute, and then stir in ginger, curry powder and cayenne
Add tomato and zucchini and stir-fry for two minutes
Add stock and fish sauce and bring to a low simmer and cook for five minutes
Transfer to a blender or food processor and add coconut milk. Process until you reach desired consistency. Transfer back into the soup pot and reheat. Serve with fresh basil
© Copyright 2017 Only Gluten Free Recipes. All Rights Reserved.