Cheesecake Cups With Raspberry Chocolate Topping
Prep Time
20 Minutes
Difficulty
Easy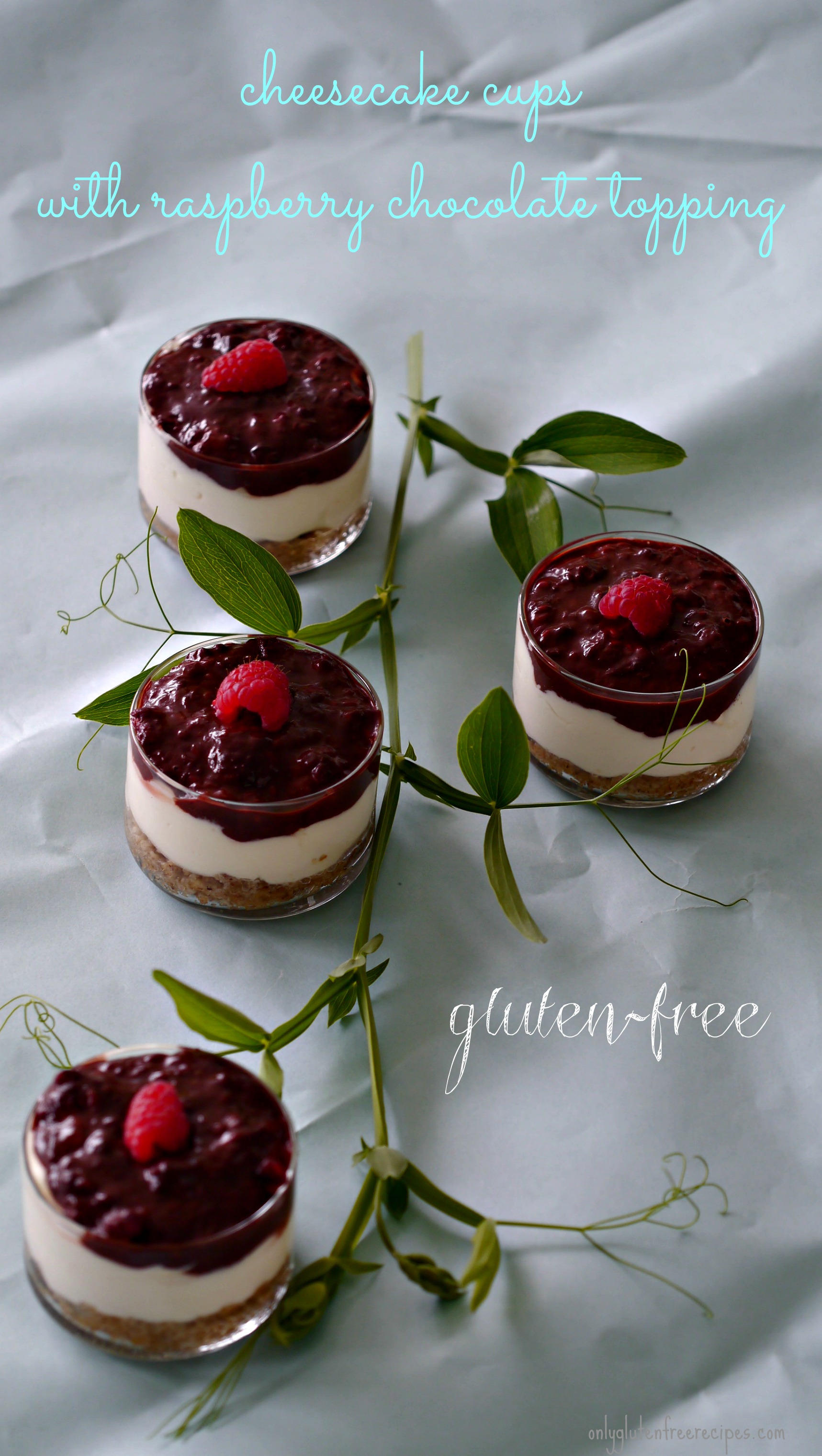 This flourless, deliciously creamy cheesecake served in small cups gives everyone just enough forbidden pleasure. When you choose to indulge, do it in small portions. Enjoy
Ingredients
FOR THE CRUST
1 ¼ cup raw walnuts or pecans
2 tsp. organic, gluten-free ground flax seed
2 tbsp. organic agave nectar
FOR THE CAKE
10 oz. lite cream cheese
½ cup organic agave nectar
1 tsp. pure vanilla
2 tsp. organic freshly squeezed lime juice
1 cup heavy cream
FOR THE TOPPING
8 oz. organic raspberries
4 oz. gluten-free good quality chocolate, roughly chopped (it is important that the chocolate is good quality because it sets the taste for the topping)
Instructions
Add crust ingredients into a food processor and process until smooth, and then sprinkle evenly on the bottom of 8 cups
Beat together the cream cheese, agave, vanilla and lime juice until smooth
Whip the cream until soft peaks form and fold into the cheese mixture
Spoon the cheesecake filling into cups to about ½ inch from the top
• Add raspberries into a small heavy bottom saucepan with chocolate, heat while stirring until the chocolate has melted making sure all the raspberries are well coated with the chocolate. You can press the strawberries into the chocolate. The sauce takes about 2 minutes to make.
Spoon the topping on top of the cheesecake and refrigerate for 3 – 6 hours
© Copyright 2017 Only Gluten Free Recipes. All Rights Reserved.