Gluten-Free Cocktail Recipes
BY CAMILA VILLAGONZALO
The holiday season is upon us, and the winter months are right around the corner. Pumpkin spice and peppermint fill the air, making winter a rather enjoyable time of year despite the temperamental weather.
Although cold weather has a certain charm – irresistible to most of us – it can still be quite challenging to endure.
With the cold setting in comes the dilemma of enjoying your favourite activities like bar hopping with friends, or staying at home watching Netflix. However, there are a number of delicious beverages that can help you heat up – even though it may be cold outside.
If you do venture outdoors, there are a few seasonal cocktails that will help you forget your misery. Here are just a couple of cocktail recipes to light your fire this fall: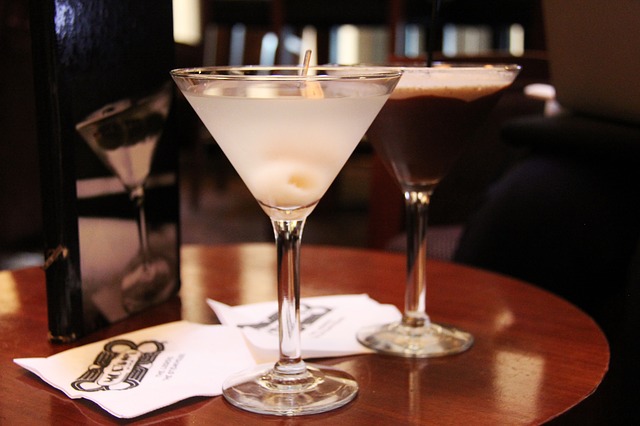 1)
"The Bloody Mary"

The Bloody Mary is a drink that's not only perfect for enjoying in the summertime, but also for those chilly nights when you need something to warm your insides.

This cocktail has been reimagined many times over the years. However, the traditional recipe encompasses a vodka base punctuated by tomato juice and spiced to taste. Savoury toppings like bacon, jalapenos, and other lean cuts can add to this flavorful beverage.

You can play around with the ingredients as you like or, if you're feeling adventurous, you could opt for a fiery hot sauce on top of the tomato juice. That's sure to warm you up a bit.
2) "Tom & Jerry"
No cold weather cocktail list would be complete without this Christmas classic.
The Tom & Jerry is a warm, frothy, and sweet – a drink infused with warm brandy, and complemented by the sharp twist of dark rum.
It is often thought of as a nice variation of liquored Eggnog, however, it is devoid of eggs as well as the cold, chilly, milky flavour. This cocktail is served as a sizzling warm cup of alcoholic goodness. More comparable to Hot Buttered Rum.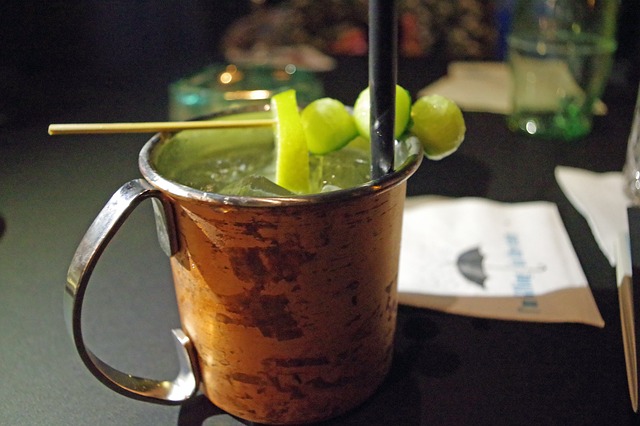 3)
"Moscow Mule"

The Moscow Mule knows no bounds.

As far as seasons go, this timeless classic traverses the warmth of spring and summer, to the brisk air of fall and winter.

To make this drink, you'll need a recipe comprised of three essential ingredients: ginger beer, lime juice, and vodka. You can switch things up a bit by using a flavoured organic vodka drink where the liquor's authentic flavour comes to the fore. This simple cocktail accentuates natural flavours, so it's best to use a gluten-free vodka made with cassava or potatoes.
4)
"Espresso Martini"

You're probably wondering why there are so many vodka beverages on this list. It's not because vodka originated in the freezing temperatures of Russia and Poland, but because vodka has the best warming effect of all liquors.

It's one of the best bases for fall and winter beverages because drinking vodka will literally raise your body temperature.

As coffee beverages are a recurring theme during fall, and the Espresso Martini offers a nice compromise between the warm embrace of an espresso, and the divine guidance of a transparent spirit, vodka.

All you need to bring this cocktail to life is vodka, some freshly brewed espresso to make up the difference, and a dash of simple syrup to accentuate the drink by adding a sweet new twist.
5)
"Vodka Cranberry Shrub"

This sleek alteration of the much-acclaimed Vodka Cranberry affords a nice balance between tartness and savoury flavours.

To get the blood pumping on those days when your living room feels like the inside of a freezer, keep just a few ingredients stored in your home through the winter months.

The recipe is pretty much the same as that of its predecessor, but it opts for the more potent apple-cider cranberry shrub in place of the standard cranberry juice. It makes for an excellent dinner drink.
6) "It's High Noon" – courtesy of HHAVodka.com
This recipe is straight from the Wild West. This beverage helped travellers endure scorching hot temperatures in the summer and brutal winters on the Western Frontier. Hell's Half Acre vodka company has reinvented the recipe, with a millennial twist. Just mix the following ingredients:
2 oz. HHA 1885 Vodka
¾ oz. Ancho Reyes Chile Liqueur
1 oz. Pom Pomegranate Juice
1 oz. Tobacco Syrup
The flavorful tobacco and chile liqueur add a unique spice that's sure to light your fire. This is an especially good option for Bloody Mary and Hot Buttered Rum fans alike.
If the cold is wearing you down this winter, give these topnotch cocktails and gluten-free snacks a try. They're sure to warm your spirit.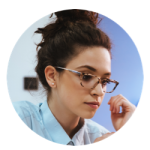 Bio: Camila is a blogger and part-time assistant at a tech company. She enjoys writing on topics in mental and sexual health, tech, business, and politics. She is currently a blogger for HHAVodka.com and several health sites.
Affiliate Disclosure: Only Gluten-Free Recipes is a participant in the Amazon Services LLC Associates Program, an affiliate advertising program designed to provide a means for sites to earn advertising fees by advertising and linking to amazon.com.