Pineapple Date Chia Pudding
Prep Time
5 Minutes
Difficulty
Easy
Serves
4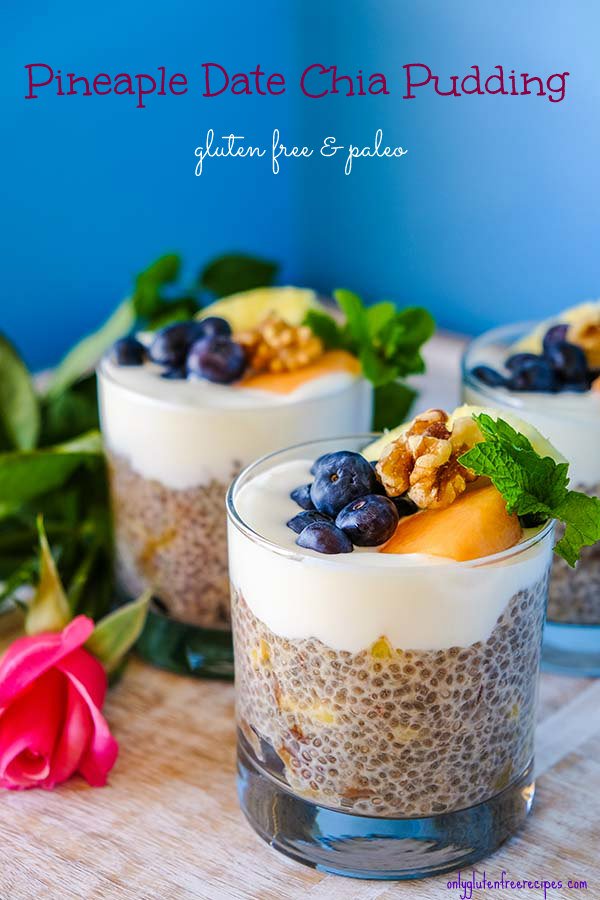 There is no end to the imagination when making chia pudding. In this recipe, pineapple and dates naturally sweeten this healthy pudding. Both compliment each other making this superior chia pudding especially delicious. I have also added maca powder, which has plenty of health benefits, such as vitamin B, C, E calcium zinc and iron.
Selection of ingredients in this chia pudding will promote healthy weight and keep you energized. Start your day with this naturally gluten free chia pudding or enjoy as dessert with some cream and berries. It is all about taking preventive steps today to living long healthy quality life
Ingredients
2 cups cashew or almond milk
5 Tbsp. GF chia seeds
½ cup roughly chopped fresh pineapple
4 medjool dates, pitted and roughly chopped
1 Tbsp. pure maple syrup or agave nectar
1 tsp. maca powder
Toppings: yogurt, pineapple, melon, berries, walnuts, apple or pear
Instructions
Mix all the ingredients except the toppings. Stir occasionally and chill overnight
To serve, transfer chia pudding into serving cups and top with desired toppings
Similar Recipes
Chocolate Chia Pudding
Indulge in this heavenly gluten-free dessert. This creamy chocolate chia pudding is rich in fiber, protein and antioxidants Read More
Prep Time
5 Minutes
Difficulty
Beginner
Serves
4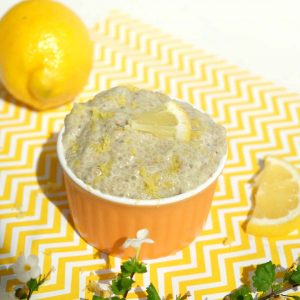 Gluten Free Lemon Cream Chia Pudding
Chia seeds are known to be among the most nutritious foods on the planet. Packed with omega-3 fatty acids, protein and fiber, to name just a few. Chia seeds are also gluten-free. In this scrumptious lemon cream chia pudding, I have added avocado and fresh lemon juice giving it a creamier texture and a bit […] Read More
Prep Time
10 Minutes
Difficulty
Beginner
Serves
6
Overnight Oats with Chia and Flax
Morning time is a busy time for most of us. Having power packed gluten free breakfast ready when you are, is always welcome. This creamy and delicious overnight oatmeal is packed with healthy nutrients such as omega-3, protein, iron, vitamin C, fiber and calcium. Enjoy! Read More
Prep Time
5 Minutes
Difficulty
Easy
Serves
2
© Copyright 2017 Only Gluten Free Recipes. All Rights Reserved.