Gluten-Free Baked Butternut Squash Pudding
Prep Time
15 Minutes
Difficulty
Easy
Cook Time
40 Minutes
Serves
6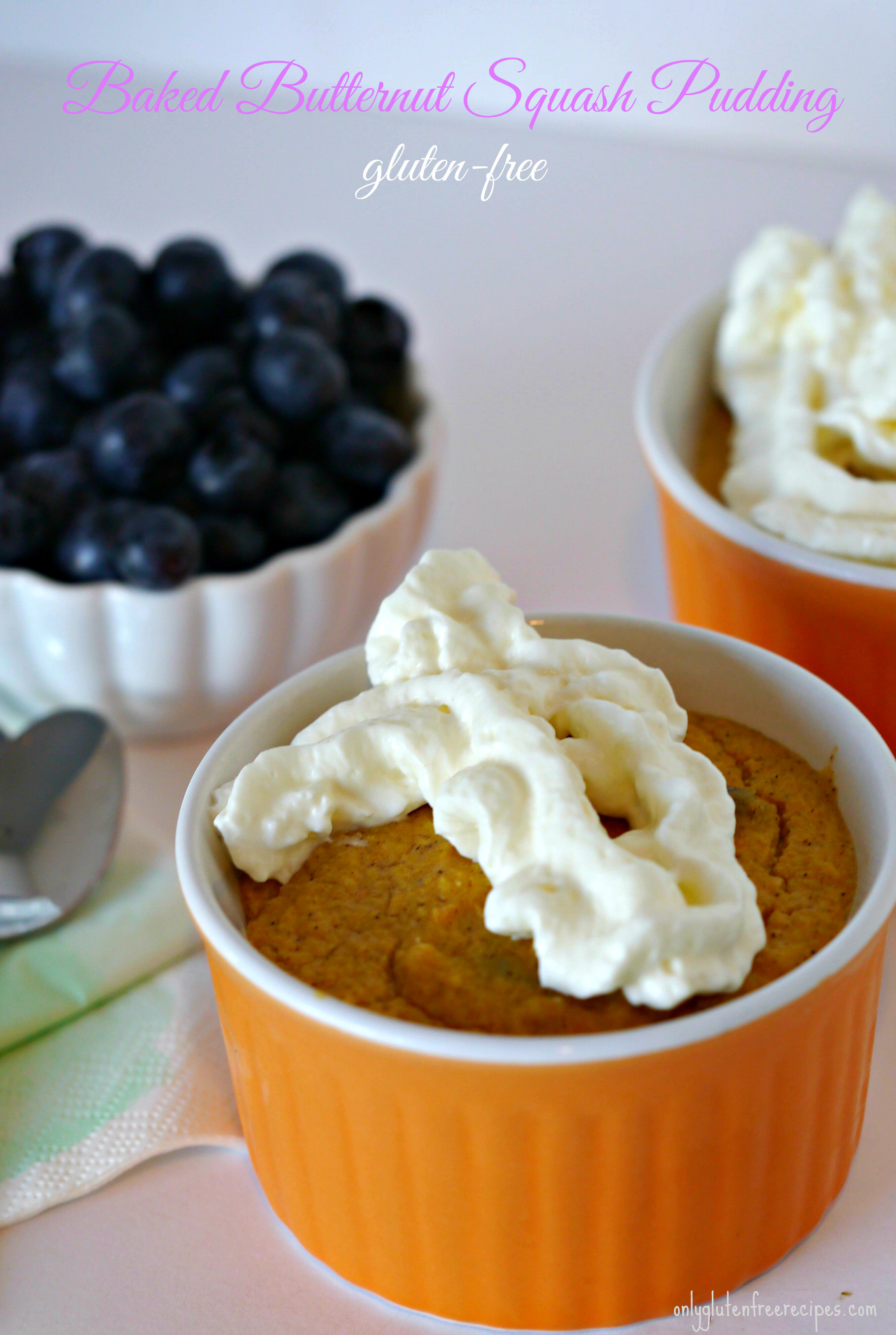 A healthy twist on traditional pudding. The butternut squash adds a little sweetness and creamy texture to this scrumptious pudding. The squash is rich in vitamin A and C, both of which promote good health. When serving, just add some berries or coconut cream. Dairy free option included.
Ingredients
½ small butternut squash seeds removed
2 cups (500 mL) full-fat organic milk
1/3 cup (80 mL) gluten-free cornmeal
1 ½ tsp (7.5 mL) gluten-free organic ground cinnamon
¼ tsp (1.25 mL) sea salt
½ cup (125 mL) raisins (preferably sulfite free)
¼ cup (60 mL) pure maple syrup
1 Tbsp (15 mL) butter
2 tsp (10 mL) pure vanilla
Instructions
Preheat oven to 350 F (180 C)
Place squash cut side down on baking sheet and bake for 1 hour. Cool and then scoop out flesh and puree in food processor, it should make 1 cup (250 mL)
Reduce heat to 275 F (140 C)
Whisk together milk, cornmeal, cinnamon and salt in a saucepan, then add raisins and cook over medium heat for 10 minutes or until thickened
Stir in squash, maple syrup, butter and vanilla and pour into small ramekins (I used 3-inch = 7 cm size ramekin). Place ramekins on a baking sheet and bake for 30 minutes
Serve chilled
NOTE: For dairy free options substitute milk with rice, almond or coconut milk and for the butter use coconut oil or coconut cream
© Copyright 2017 Only Gluten Free Recipes. All Rights Reserved.