Coconut Chia Pudding with Raspberry Sauce
Prep Time
10 Minutes
Difficulty
Easy
Cook Time
3 Minutes
Serves
4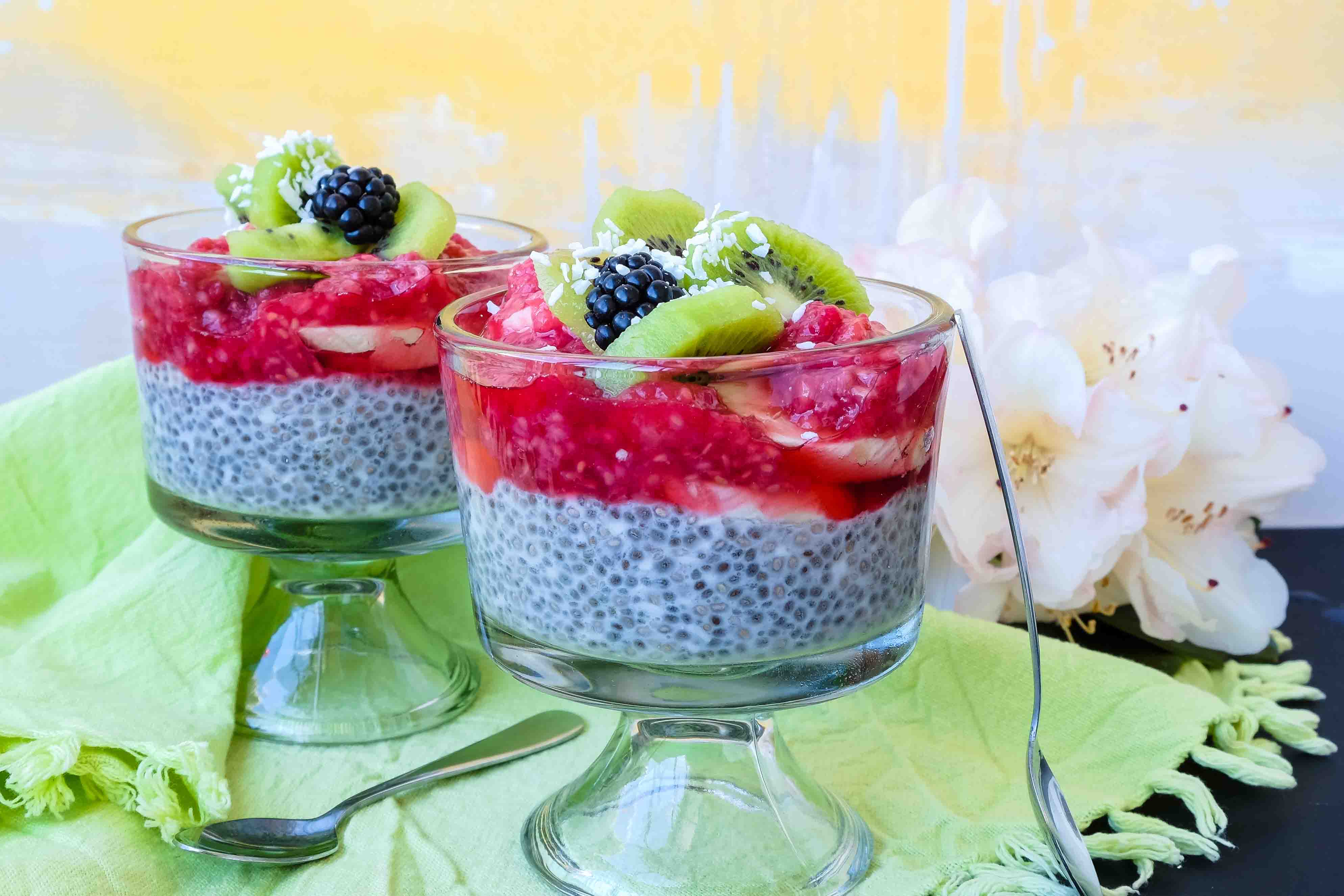 Starting your day with chia pudding is a way to go since this super seed is known to be one of the most nutritious foods. In this delightful creamy coconut chia pudding, I have added maca powder to boost health benefits even more. Studies have shown that maca reduces chronic fatigue syndrome, boosts energy and reduces depression. The easy to make raspberry sauce makes this chia pudding especially delicious. Enjoy this magical naturally gluten free coconut chia pudding with raspberry sauce for breakfast a snack or dessert. The options are endless.
Ingredients
2 cups coconut milk (preferably not canned)
1/3 cup chia seeds (if you like the pudding thick add 1 more tablespoon)
2 Tbsp. honey
2 Tbsp. unsweetened coconut flakes
1 tsp. maca powder (optional)
RASPBERRY SAUCE
8 oz. fresh organic raspberries
2 Tbsp. honey
Toppings: bananas, kiwi, coconut flakes
Instructions
Place coconut milk, chia seeds, honey, coconut flakes and maca powder in a glass bowl and stir to combine. Cover and refrigerate for 4 hours or overnight
RASBERRY SAUCE
Place raspberries in a small saucepan. Add 2 tablespoons of honey cover and cook for 3 minutes over medium-low heat. Remove from the heat and slightly mash with a fork. Chill and set aside
Divide chia pudding among 4 serving glasses. Top with sliced bananas, raspberry sauce, kiwi and sprinkle with coconut flakes
Similar Recipes
Chocolate Chia Pudding
Indulge in this heavenly gluten-free dessert. This creamy chocolate chia pudding is rich in fiber, protein and antioxidants Read More
Prep Time
5 Minutes
Difficulty
Beginner
Serves
4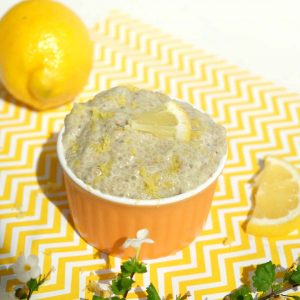 Gluten Free Lemon Cream Chia Pudding
Chia seeds are known to be among the most nutritious foods on the planet. Packed with omega-3 fatty acids, protein and fiber, to name just a few. Chia seeds are also gluten-free. In this scrumptious lemon cream chia pudding, I have added avocado and fresh lemon juice giving it a creamier texture and a bit […] Read More
Prep Time
10 Minutes
Difficulty
Beginner
Serves
6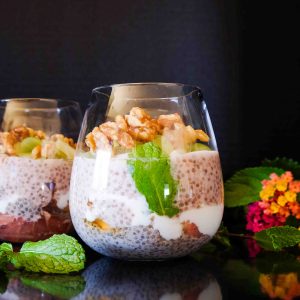 Layered Chia Pudding with Maple Glazed Walnuts
When it comes to chia pudding, it is so versatile. In this chia pudding, I used grapefruit, yogurt, grapes and honeydew melon keeping the pudding cool and refreshing. The maple glazed walnuts add a nice crunchy texture to the lightly sweetened pudding. If you feel creative choose your layers and toppings, it is so much […] Read More
Prep Time
10 Minutes
Difficulty
Easy
Cook Time
3 Minutes
Serves
4
© Copyright 2017 Only Gluten Free Recipes. All Rights Reserved.