Banana Almond Overnight Oats Recipe
Prep Time
5 Minutes
Difficulty
Beginner
Serves
2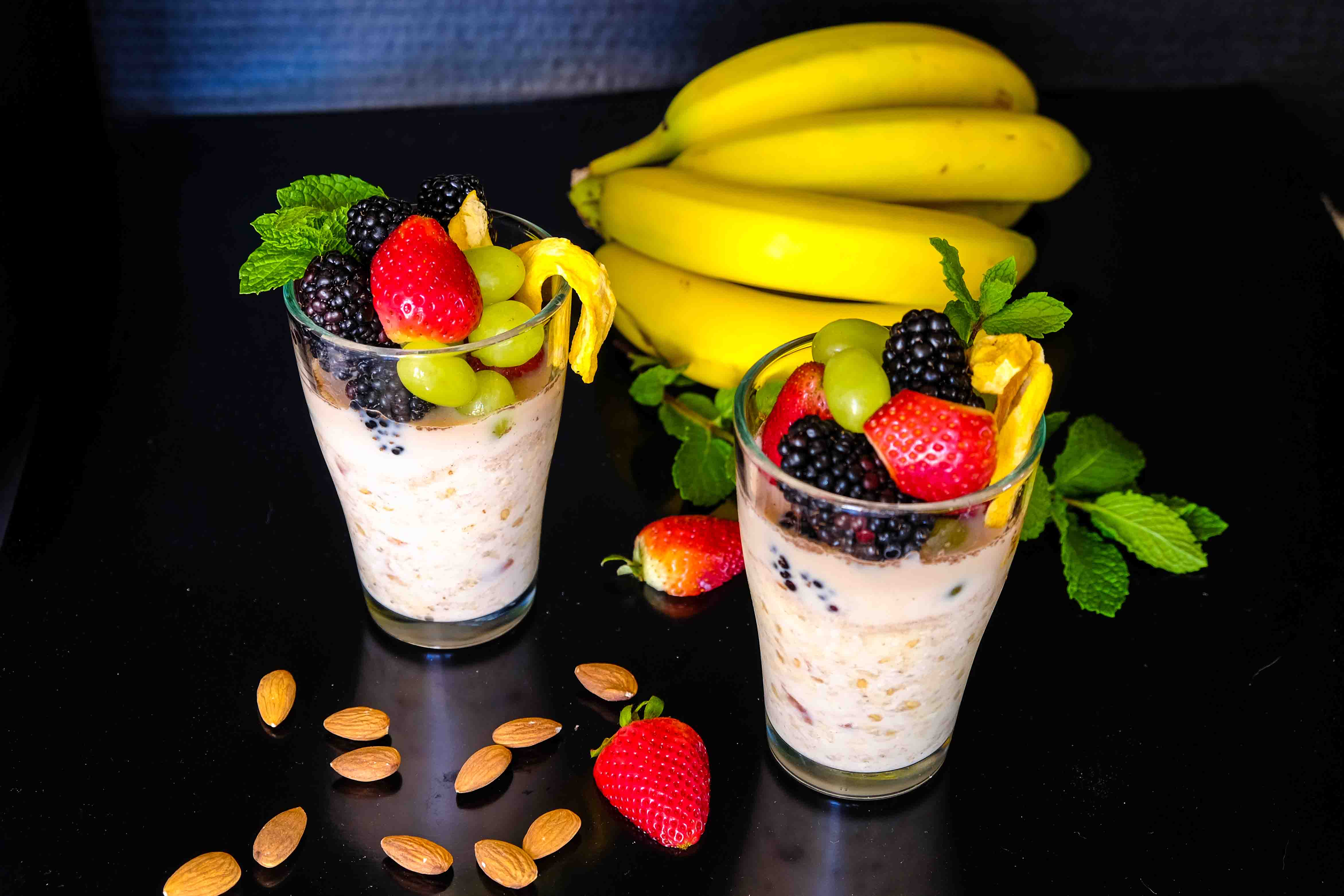 Here is an easy, delicious gluten free breakfast recipe for busy mornings. For those that follow raw food diet, this is an ideal breakfast. This banana almond overnight oats recipe is packed with healthy nutrients, protein and fiber. In the morning all you have to do is add your favourite toppings. This delicious breakfast will keep you full and energized for hours. Enjoy!
Ingredients
½ cup + 1 Tbsp. certified gluten free oats
1 cup unsweetened almond or coconut milk
½ cup roughly chopped almonds
1 medium banana, roughly mashed
1 tsp. GF flaxseed
½ tsp. GF ground cinnamon
Toppings: fresh berries, yogurt, nuts, seeds, grapes
Instructions
In a medium size bowl mix all the ingredients except toppings. Transfer to serving cups. Cover and refrigerate overnight
Top with berries
Similar Recipes
Overnight Oats with Chia and Flax
Morning time is a busy time for most of us. Having power packed gluten free breakfast ready when you are, is always welcome. This creamy and delicious overnight oatmeal is packed with healthy nutrients such as omega-3, protein, iron, vitamin C, fiber and calcium. Enjoy! Read More
Prep Time
5 Minutes
Difficulty
Easy
Serves
2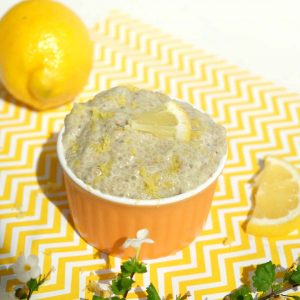 Gluten Free Lemon Cream Chia Pudding
Chia seeds are known to be among the most nutritious foods on the planet. Packed with omega-3 fatty acids, protein and fiber, to name just a few. Chia seeds are also gluten-free. In this scrumptious lemon cream chia pudding, I have added avocado and fresh lemon juice giving it a creamier texture and a bit […] Read More
Prep Time
10 Minutes
Difficulty
Beginner
Serves
6
Turmeric Chia Pudding
Turmeric chia pudding is a favourite of mine. The healing power of turmeric combined with chia and added fruit is considered a super food. If you are looking for gluten free or paleo healthy breakfast, you will love this recipe. No more excuses for unhealthy breakfast that consists of doughnuts or unhealthy muffins! The best part […] Read More
Prep Time
10 Minutes
Difficulty
Beginner
Serves
4
© Copyright 2017 Only Gluten Free Recipes. All Rights Reserved.