Gluten-Free Pantry Staples for cooking and baking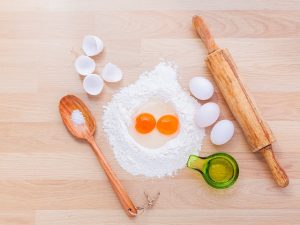 Here are a few food items you will always find in my pantry. I have tested these products in my recipes and will only recommend the ones that I use and love.
For more details click on the links:
Kitchen Tools and appliances
Whenever you are purchasing a kitchen appliance or kitchen tools for your household, there are 3 points to remember:
Features: make sure that it includes features for what you intend to use the appliance for
Reviews: Always check reviews, because you will find out the pros and cons of each product. Choose one with 4 or 5-star rating
Price: Buying the most expensive is not necessarily the best. Do your research and buy the type that suits your requirements. For example, you do not need to buy a commercial juicer if you are using it only once a day
Here are my favourite tools and appliances. To view in detail click on the image:
If you have any recommendations on kitchen tools or appliances please let me know. I will be updating this page as I try new products, so keep checking back.
Thank you,
Kristina
Affiliate Disclosure: Only Gluten-Free Recipes is a participant in the Amazon Services LLC Associates Program, an affiliate advertising program designed to provide a means for sites to earn advertising fees by advertising and linking to amazon.com.