Gluten-Free Deluxe Carrot Cake With Lemon Icing
Prep Time
20 Minutes
Difficulty
Moderate
Cook Time
40 Minutes
Serves
8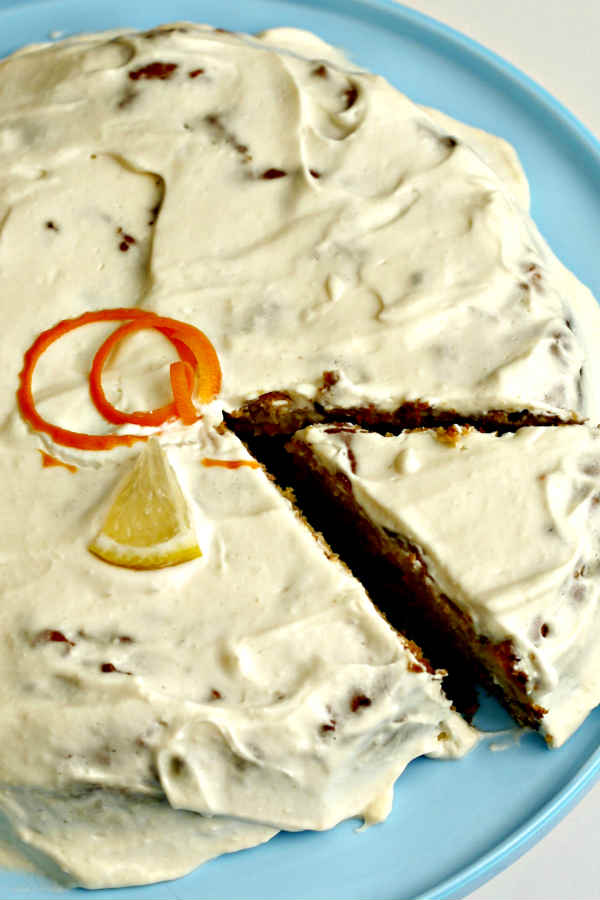 Average Rating: 4.5 | Rated By: 2 users
This is a gluten-free deluxe version of the classic carrot cake. It is delectably moist and flavourful topped with light lemon cream icing.
Ingredients
FOR THE CAKE:
1 ½ cup all-purpose gluten-free flour blend
1 tsp. GF ground cinnamon
½ tsp. GF baking soda
¼ tsp. GF nutmeg
¼ tsp. sea salt
2 large eggs, at room temperature
½ cup extra virgin olive oil
½ cup pure maple syrup
1 tsp. pure vanilla extract
1 cup grated carrots
1 cup grated apple
1 Tbsp. fresh lemon juice plus zest of 1 lemon
1 cup sulfite free dried fruit (raisins, apricots, dates, currants)
FOR THE ICING:
1 cup cream cheese, at room temperature (you can use low fat version)
2 Tbsp. fresh lemon juice
¼ cup pure maple syrup
Instructions
Preheat oven to 375 F and line the bottom of a springform cake pan with parchment paper
In a large bowl combine flour, cinnamon, baking soda, nutmeg and salt
In a separate bowl whisk together, eggs, olive oil, maple syrup and vanilla. Add carrots, apples, lemon juice, dried fruit, and lemon zest. Mix well
Add wet ingredients into dry and mix everything together. Pour batter into the springform cake pan.
Bake for 40 minutes or until a toothpick inserted in the middle of the cake comes out clean. Cool completely before removing from the cake pan
For the icing, whisk together cream cheese, lemon juice and maple syrup until creamy. Spread icing over cooled carrot cake. Enjoy
Similar Recipes
Gluten Free Carrot Apple And Quinoa Muffins
Carrots, apples and quinoa, is a healthy combination in a muffin recipe. This gluten-free carrot apple and quinoa muffin is mostly sweetened with apples and carrots. Adding just the right amount of spice is what makes these moist muffins heavenly Read More
Prep Time
15 Minutes
Difficulty
Easy
Cook Time
20 Minutes
Serves
8
Gluten Free Carrot, Apple and Walnut Muffins
These delicious gluten free carrot, apple, and walnut muffins are made without added fat or sugar. The healthy muffins are also dairy-free and low fat. Starting your day with a muffin packed with fresh fruit and nuts will provide you with lasting energy Read More
Prep Time
15 Minutes
Difficulty
Beginner
Cook Time
25 Minutes
Serves
12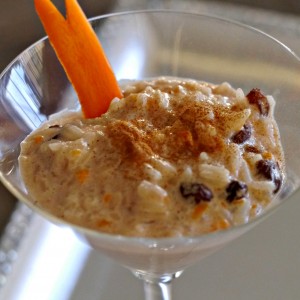 Carrot and Rice Pudding
This is one of the best rice pudding recipes. The carrots add natural sweetness to this deliciously spiced creamy rice pudding. Read More
Prep Time
5 Minutes
Difficulty
Easy
Cook Time
20 Minutes
Serves
6