Chickpeas with Light Honey Mustard Dressing
Prep Time
10 Minutes
Difficulty
Easy
Cook Time
75 Minutes
Serves
4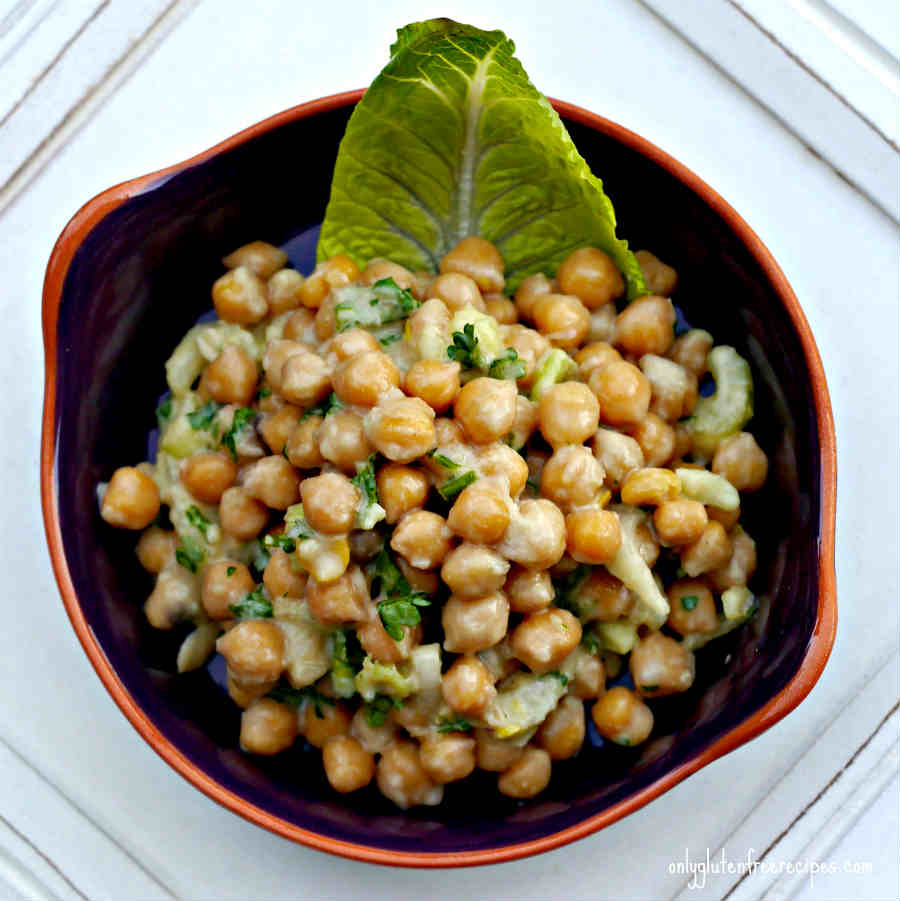 Average Rating: 4 | Rated By: 1 users
In this recipe the succulent chickpeas are flavoured with a light honey mustard dressing. Serve as an accompaniment to broiled meats or make a healthy robust lettuce wrap
Ingredients
1/2 pound dried chickpeas (garbanzo beans), soaked overnight in water
1 whole onion
1 bay leaf
½ tsp. ground cloves
1 shallot grated
¼ cup gluten-free mustard
¼ cup full fat plain Greek Yogurt
¼ cup raw honey
1 Tbsp. apple cider vinegar
1 Tbsp. extra virgin olive oil
½ tsp. sea salt
3 celery stalks diced
¼ cup chopped fresh parsley
Instructions
Drain chickpeas and place in a large pot with onion, bay leaf and cloves. Cover with cold water 3 inches above chickpeas. Cover and simmer until chickpeas are tender, about 1 hour and 15 minutes.
While the chickpeas are cooking prepare the dressing. Whisk together, shallots, mustard, yogurt, honey, apple cider vinegar, olive oil and sea salt
Drain and rinse the chickpeas under cold water and discard bay leaf and onion
Place chilled chickpeas, celery and parsley in a large bowl. Add dressing and toss until well coated. Cover and refrigerate for 4 hours or for best results store overnight in the refrigerator. Stir just before serving
Tip; for best flavour and texture use dry chickpeas, but you can use 2 x (15 oz.) cans of drained and rinsed chickpeas.
Similar Recipes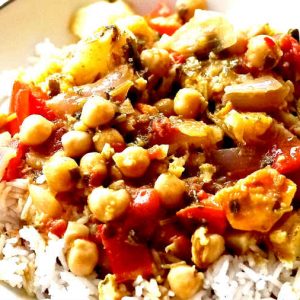 Cauliflower and Chickpeas In Light Curry Sauce
This tasty gluten-free vegetarian curry dish takes only minutes to prepare. The cauliflower and chickpeas with added yams and red peppers are cooked in a light coconut curry sauce. This tasty vegetarian curry dish is a budget-friendly, low-fat and low-cal recipe. Enjoy with one of our many gluten-free rice side dishes Read More
Prep Time
20 Minutes
Difficulty
Easy
Cook Time
20 Minutes
Serves
4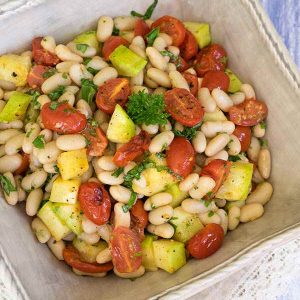 Tuscan White Bean Salad
During my travels in Italy, I was introduced to this tasty white bean salad. I have recreated this salad but with a slight personalized touch. I have roasted the zucchini and tomatoes first, adding even more, flavour to this spectacular white bean salad. The beans I used were made from scratch, by soaking them overnight […] Read More
Prep Time
10 Minutes
Difficulty
Beginner
Cook Time
5 Minutes
Serves
4-6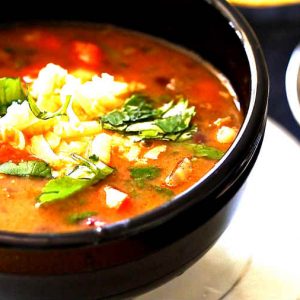 Vegan Three Bean Chowder Recipe
This gluten-free vegan one-pot three bean chowder is simmered slowly making this into a most flavourful chowder. The hearty chowder is seasoned with a combination of Mexican and curry spices adding an intense flavour to this vegan chowder. When using dry beans this recipe becomes a budget-friendly meal. A bean soup flavour intensifies with each […] Read More
Prep Time
15 Minutes
Difficulty
Easy
Cook Time
150 Minutes
Serves
8