Zucchini Spaghetti Sauce – Naturally Gluten Free
Prep Time
15 Minutes
Difficulty
Easy
Cook Time
20 Minutes
Serves
4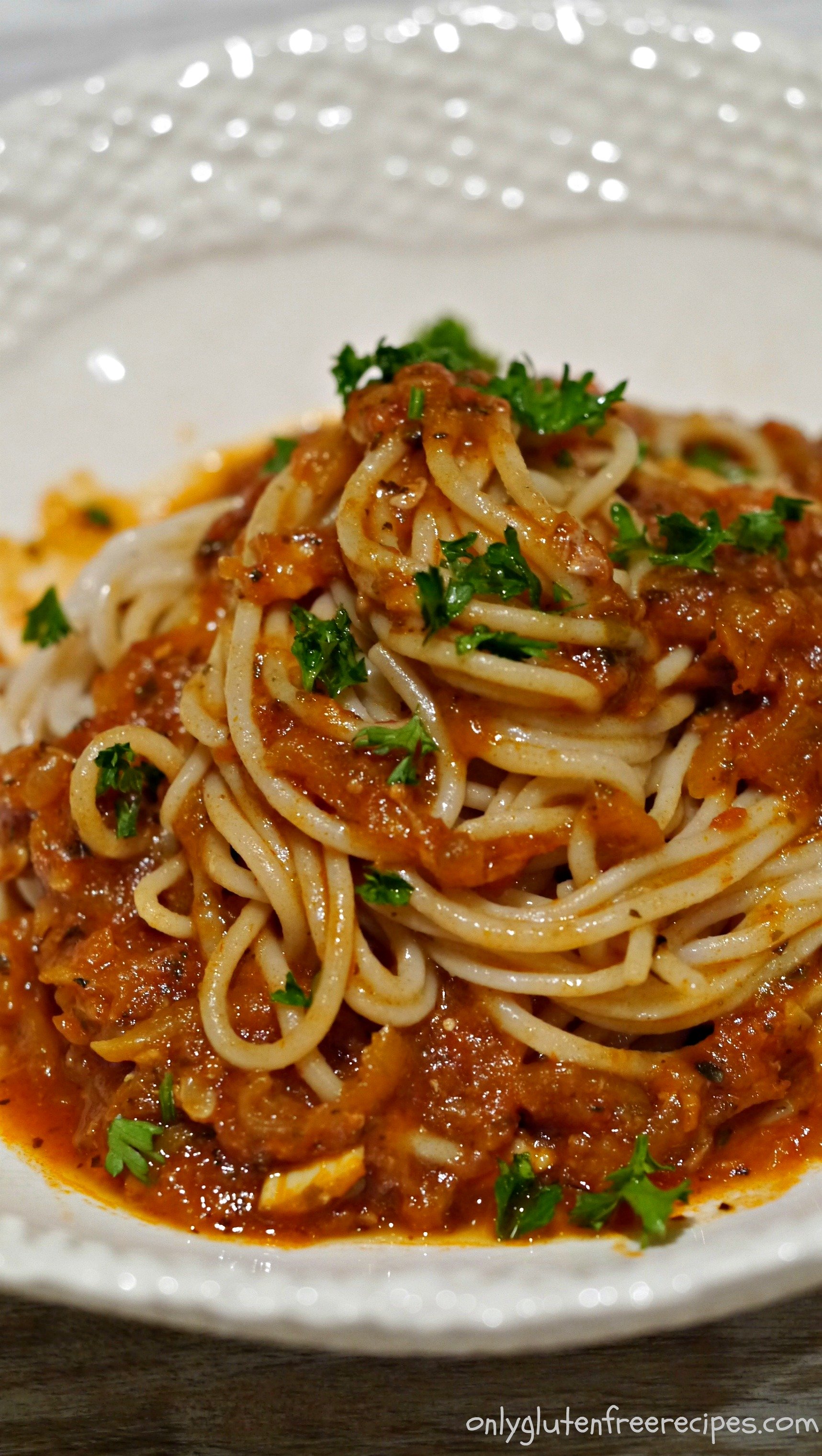 This is a healthy, meatless version of an amazing spaghetti sauce. The tender zucchini nicely thickens the sauce making it a hearty, and diet-friendly meal.
Ingredients
2 tbsp. extra virgin olive oil
1 medium size onion, finely diced
4 garlic cloves, crushed
2 tsp. organic, gluten free ground paprika
2 tsp. organic, gluten free oregano leaves
1 tsp. organic, gluten free rosemary
1 tsp. organic, gluten free basil leaves
1 organic, gluten free bay leaf
Pinch of organic, gluten free cayenne (optional)
2 ½ cup roughly grated organic zucchini with skin (about 2 medium size zucchinis, green or yellow)
3 cups organic, tomato sauce with only salt added or without
Sea salt to taste
½ cup organic, fresh parsley, chopped
Instructions
Preheat olive oil in a large saucepan add onion and sauté for three minutes, and then add garlic with all the spices, cook on low heat until just fragrant about a minute
Stir in zucchini and cook on medium heat, while stirring for about two minutes
Add tomato sauce and sea salt, cover and simmer for 15 minutes. If the sauce is too thick, add a little water
Serve over gluten free pasta and top with parsley
© Copyright 2017 Only Gluten Free Recipes. All Rights Reserved.