Vegan Fat Burning Soup
Prep Time
15 Minutes
Difficulty
Easy
Cook Time
30 Minutes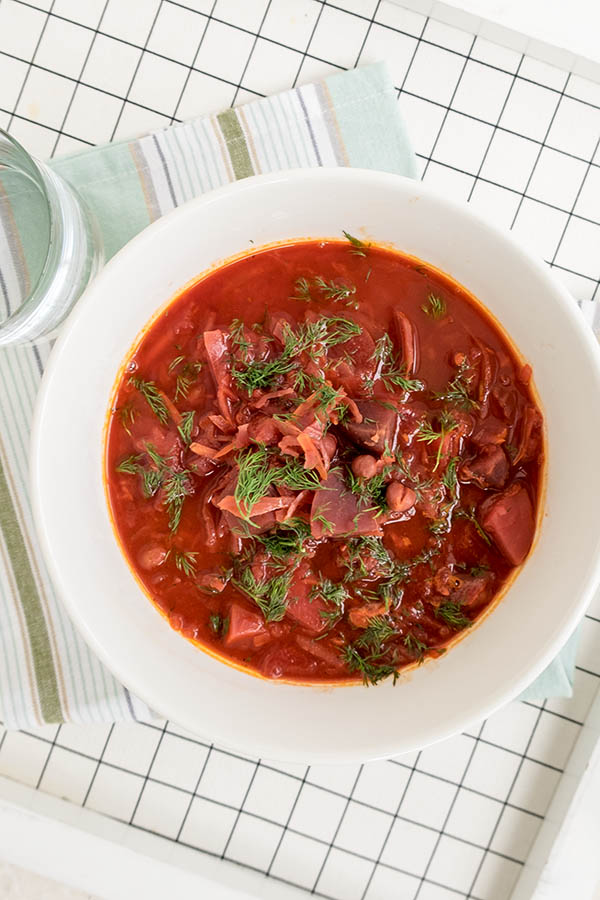 Jump start a diet or a cleanse with this vegan fat burning soup. This healing soup is packed with antioxidants, vitamins, protein and lot of fiber. This delicious vegan soup will keep you full for hours while giving you lasting energy and is naturally gluten free.
Replace one or two meals each day with this fat burning soup, increase your water intake, and you will see the fat melt away. This is not a wonder soup, but it works. This hearty soup is especially popular during the cold winter months when we love good old fashioned comfort food.
Ingredients
3 medium size beets, peel and coarsely shredded
4 cups coarsely shredded green cabbage
1 large onion, chopped
3 large carrots, diced
3 celery stalks, diced
2 medium size potatoes, peel and cut into small cubes
3 cups organic chopped tomatoes (I prefer to use fresh, but you can use canned)
4 cups organic gluten free vegetable broth (preferably salt-free)
1 (15 oz.) can of chickpeas (garbanzo), drain and rinse
2 Tbsp. organic raw apple cider vinegar
½ tsp. cayenne pepper
Sea salt to taste
1 bunch parsley, finely chopped
4 minced garlic cloves
Garnish; fresh basil or fresh dill
Instructions
Add all ingredients except parsley and garlic into a large pot. Add enough water to cover the vegetables
Simmer until the vegetables are tender, about 30 minutes
Stir in parsley and garlic
Serve hot and garnish with fresh basil or dill
Note: this soup can be stored in the refrigerator up to seven days
Similar Recipes
Carrot And Leek Bisque
This tasty bisque is creamy, rich in flavour and nutritious, yet low in fat. Traditionally bisque has rich, creamy and even texture and is made from pureed seafood or vegetables, so it has a thicker, more velvety consistency than soup. If your kids don't like the texture of cooked vegetables, serving them bisque is a […] Read More
Prep Time
20 Minutes
Difficulty
Easy
Cook Time
20 Minutes
Serves
6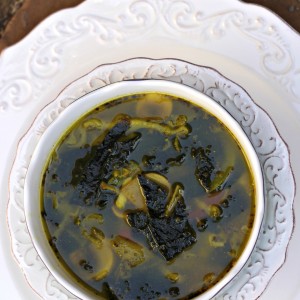 Detox Soup with Nori
Lacking energy can be a result of overeating, indulging in alcohol, consuming refined sugars or dealing with stress. Reset your body with this healing cleansing soup which is rich in healthy nutrients and low in calories Read More
Prep Time
10 Minutes
Difficulty
Easy
Cook Time
10 Minutes
Serves
4
Healthy Bok Choy Soup
Bok Choy is a Chinese leafy cabbage that is low in calories and high in nutrients. The combination of thinly sliced vegetables, ginger, garlic and bok choy creates a delicately Asian flavoured soup. Read More
Prep Time
10 Minutes
Difficulty
Easy
Cook Time
10 Minutes
Serves
4
© Copyright 2017 Only Gluten Free Recipes. All Rights Reserved.