Szechuan Beans ~ Naturally Gluten-Free
Prep Time
15 Minutes
Difficulty
Easy
Cook Time
10 Minutes
Serves
4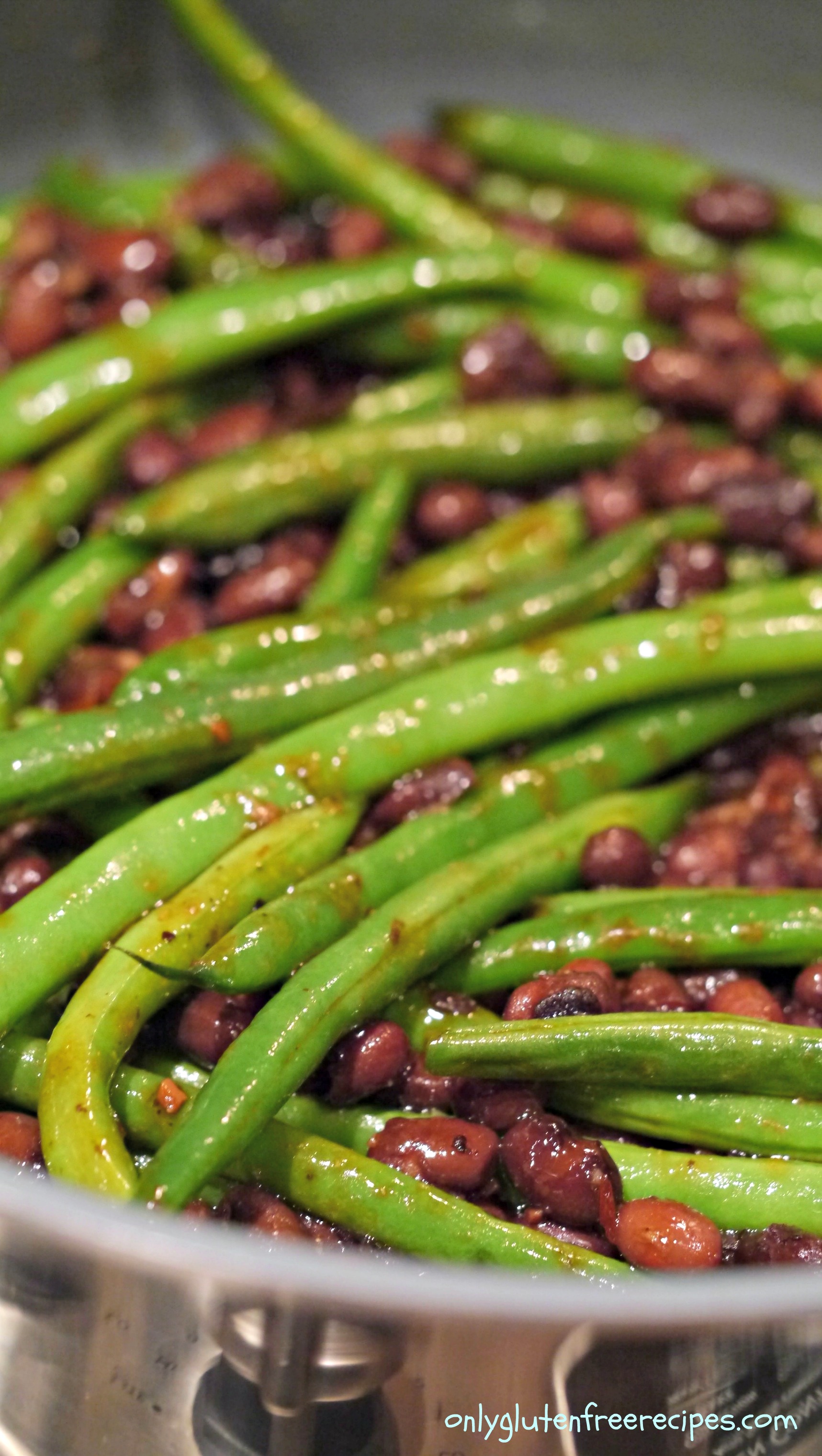 Average Rating: 5 | Rated By: 1 users
Discover beans with Asian flavour. This tasty dish is a combination of green and black beans in a garlic and ginger sauce with a hint of spice. Szechuan beans are excellent as a main over quinoa or rice, but also make a perfect side to your chicken or pork.
Ingredients
1 lb. organic green beans, trimmed
1 (14 oz.) can of organic black beans, drain and rinse
2 tbsp. coconut oil or extra virgin olive oil
½ tsp. sesame oil
2 tbsp. thinly sliced garlic
2 tbsp. freshly grated ginger
1 tbsp. organic gluten-free apple cider
2 tbsp. gluten-free tamari sauce
2 tbsp. pure maple syrup
1 – 2 tsp. gluten-free organic hot chili flakes or to taste
Instructions
Heat 4 cups of water, add green beans and boil 3 – 5 minutes or until crispy tender, then drain.
Heat oil in a large saucepan, stir in garlic and ginger and cook for a minute on low heat until fragrant.
Add the balance of ingredients, constantly stir until sauce thickens, about 2 – 3 minutes
Serve hot