Sweet Summer Kale Salad
Prep Time
15 Minutes
Difficulty
Easy
Serves
4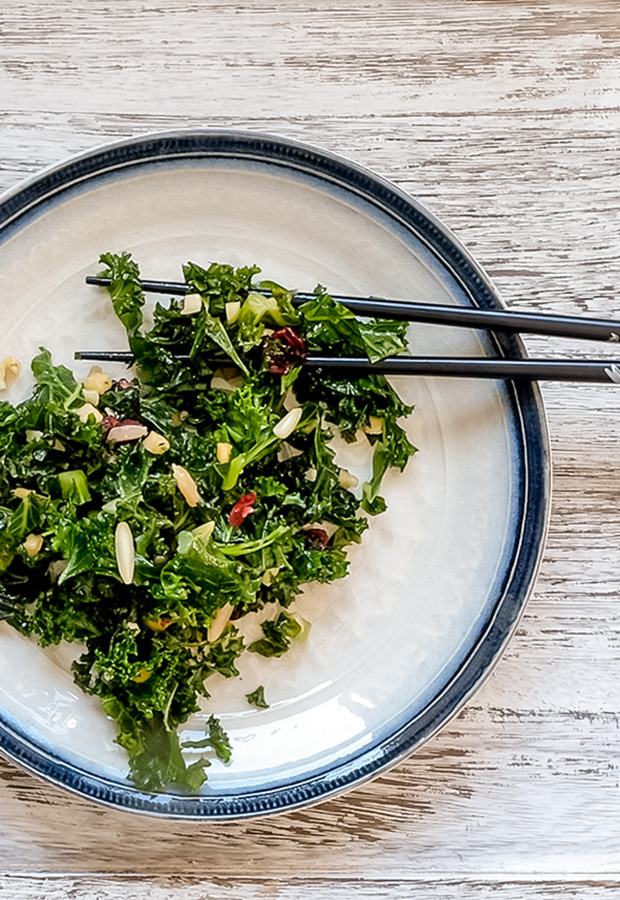 A good salad is all about the dressing and freshness. In modern day, especially in the summer months, a salad makes a meal. There is something welcoming about a plate with greens such as kale, fruit, nuts and that perfect dressing. Enjoy!
Ingredients
½ cup orange juice
3 Tbsp. extra virgin olive oil
2 Tbsp. balsamic vinegar
1 Tbsp. raw honey
1 shallot, minced
1 garlic clove, minced
1 tsp. dried oregano
½ tsp. Himalayan pink salt
Black pepper to taste
1 bunch baby kale, stems removed and leaves thinly sliced
2 apples, peeled, cored and roughly chopped
½ cup dried cranberries (preferably sulfite free)
1/3 cup slivered almonds
Instructions
Whisk orange juice, balsamic vinegar, olive oil, honey, shallot and garlic in a bowl
Toss kale, apples, cranberries and almonds with the dressing
Cover bowl with plastic wrap and refrigerate for a minimum of 2 hours and up to 24 hours
Similar Recipes
Winter Salad with Maple Ginger Chicken
This healthy salad is topped with tender chicken and maple ginger glaze. Adding a light vinaigrette and slightly blackened sweet peppers add a little warmth to this delicious winter salad. Winter salads don't have to be heavy to be hearty. This salad has an Asian twist making it one of a kind. Enjoy! […] Read More
Prep Time
15 Minutes
Difficulty
Moderate
Cook Time
40 Minutes
Serves
4
Broccoli Slaw with Citrus Dressing
In this lively healthy slaw, the delicious citrus dressing is soaked up in a colorful medley of healthy vegetables and fresh herbs. Serve this naturally gluten free slaw as a main or with fish, chicken or pork. In summer time, this salad is a winner at any barbecue get-together Read More
Prep Time
20 Minutes
Difficulty
Easy
Serves
4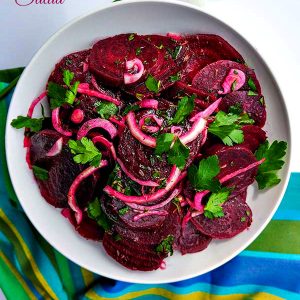 Simply Beet Salad – Easy Recipe
In this light salad, the sweet beets are marinated in a light vinaigrette making this healthy salad delightful. Beets are known to reduce inflammation, help with detoxification and may help ward off cancer. They are also high in vitamin C and fiber. The beet salad can be served over greens as a main or as […] Read More
Prep Time
20 Minutes
Difficulty
Easy
Cook Time
30 Minutes
Serves
4 - 6
© Copyright 2017 Only Gluten Free Recipes. All Rights Reserved.