Sweet Potato and Walnut Dessert Squares
Prep Time
15 Minutes
Cook Time
50 Minutes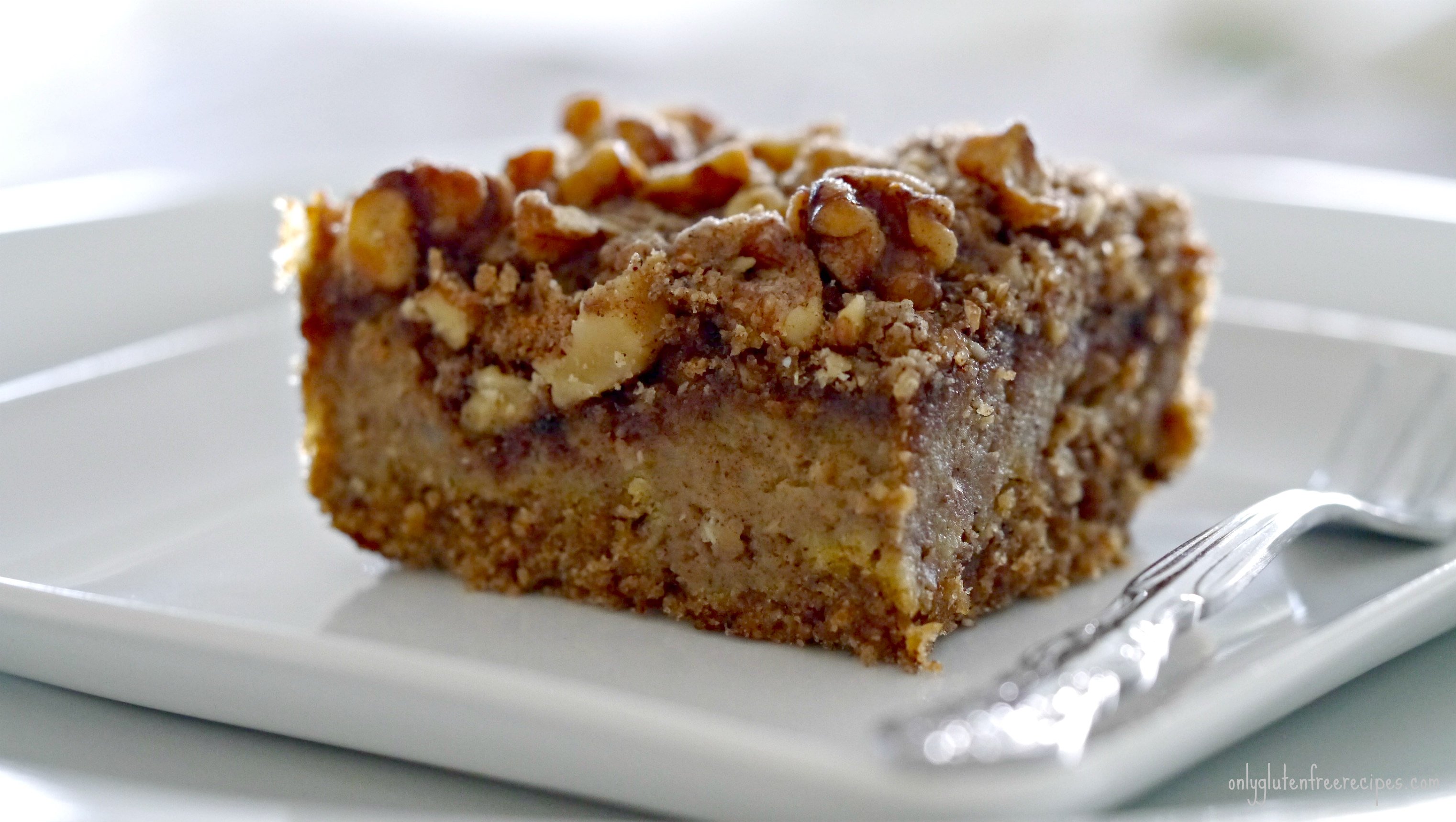 This gluten-free dessert is delightful and nutritious. Sweet potatoes are available all year round, but they are especially heart warming on chilly days. Serve these mouthwatering squares for breakfast, an afternoon snack or add some whipped cream and make them into a delicious dessert.
Ingredients
1 cup white rice flour
¼ cup buckwheat flour
1 Tbsp. turbinado raw sugar
1 tsp. baking powder (preferably aluminum-free)
½ tsp. baking soda
¼ melted butter
1 medium size egg, lightly beaten
Filing
1 ½ cups cold mashed sweet potatoes
¼ cup turbinado raw sugar
2 mediums size eggs, lightly beaten
2 tsp. ground cinnamon
¼ tsp. ground nutmeg
1 tsp. pure vanilla
Topping
3 Tbsp. cold butter
2 cups chopped raw walnuts
¼ cup turbinado raw sugar
½ tsp. ground cinnamon
NOTE: All ingredients including spices must be gluten-free and use organic ingredients whenever possible
Instructions
Preheat oven to 350 F
Combine rice flour, buckwheat flour, sugar, baking powder and baking soda. Set ¼ cup aside. Add butter and egg and mix until crumbly. Spread into an 8 x 8-inch baking pan lined with parchment paper
Whisk filling ingredients until creamy and pour over crust
For topping, combine butter and reserved flour mix until crumbly. Stir in walnuts, sugar and cinnamon and then sprinkle over the filling
Bake for 50 minutes. Cool before slicing
© Copyright 2017 Only Gluten Free Recipes. All Rights Reserved.