Spicy Soba Noodles With Broccoli
Prep Time
10 Minutes
Difficulty
Easy
Cook Time
5 Minutes
Serves
4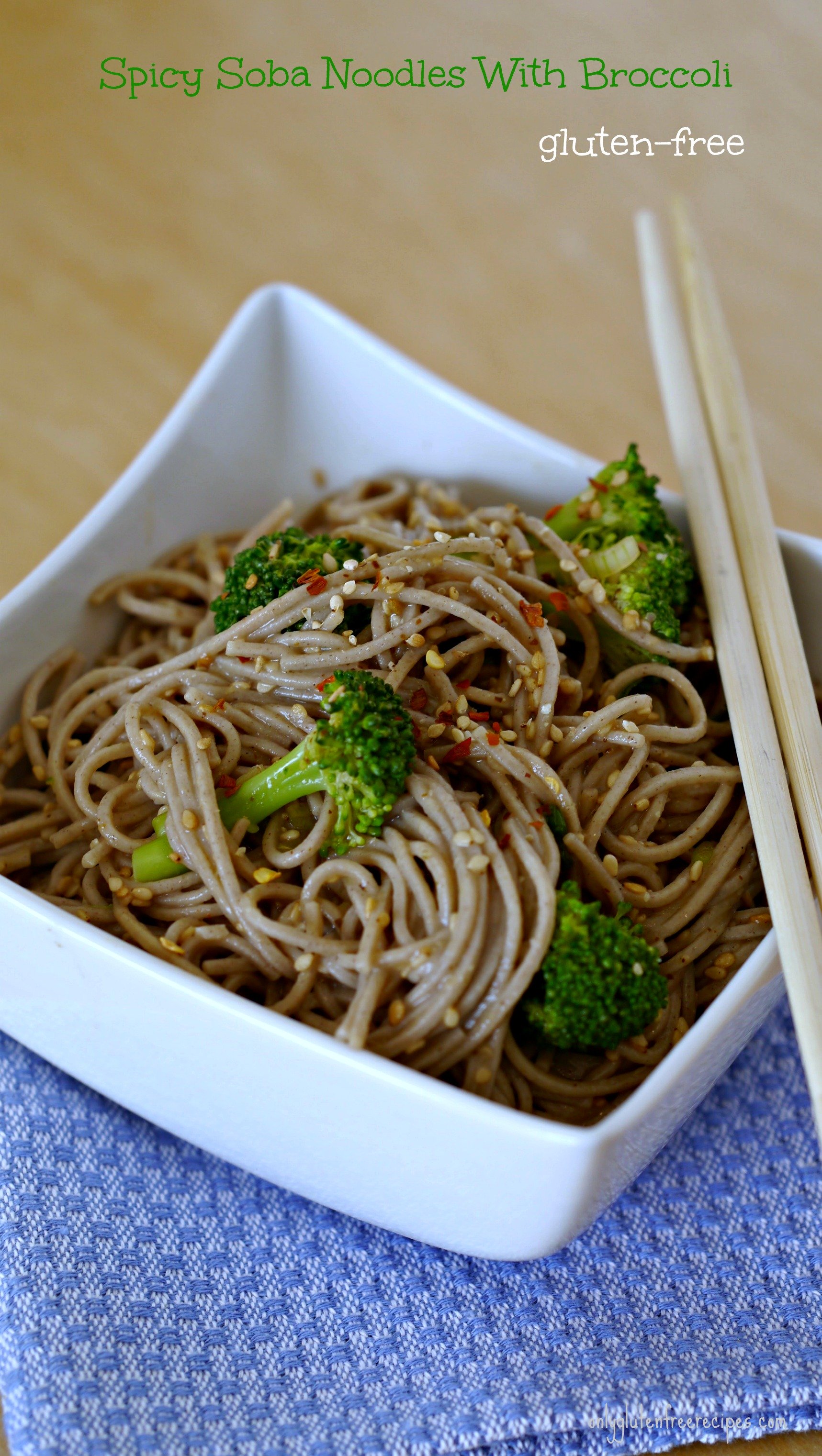 Average Rating: 5 | Rated By: 2 users
Simple and delicious cold Japanese noodle salad. This delicate salad is high in fiber and protein making it a perfect choice for vegetarians.
Ingredients
½ cup organic sesame seeds
1 X (9.5 oz.) organic, gluten-free soba noodles (buckwheat)
1 lb. organic broccoli, break into small florets
1 tbsp. freshly squeezed organic lemon juice
2 tbsp. organic, gluten-free, lite tamari sauce
2 tsp. sesame oil
1 tbsp. organic agave nectar
1 tsp. organic, gluten-free crushed hot chili peppers
1 bunch organic green onions, finely sliced
Instructions
Toast sesame seeds in a dry pan over high heat until golden, be careful they toast very quickly, about a minute
Bring a large pot of water to boil, add noodles and cook for 4 minutes add the broccoli and cook for 1 more minute. Please check the package instructions for cooking times some vary. It is important not to overcook the noodles
Drain and plunge into ice cold water to cool, and then drain again
In a large bowl mix lemon juice, tamari, sesame oil, honey and hot chili peppers, then add in noodles, green onions and broccoli and toss well. Sprinkle with toasted sesame seeds and toss one more time.
Set noodles aside for 30 minutes to absorb the flavours. Toss just before serving. Serve warm or cold