Spicy Moroccan Pork Kebabs
Prep Time
15 Minutes
Difficulty
Easy
Cook Time
25 Minutes
Serves
4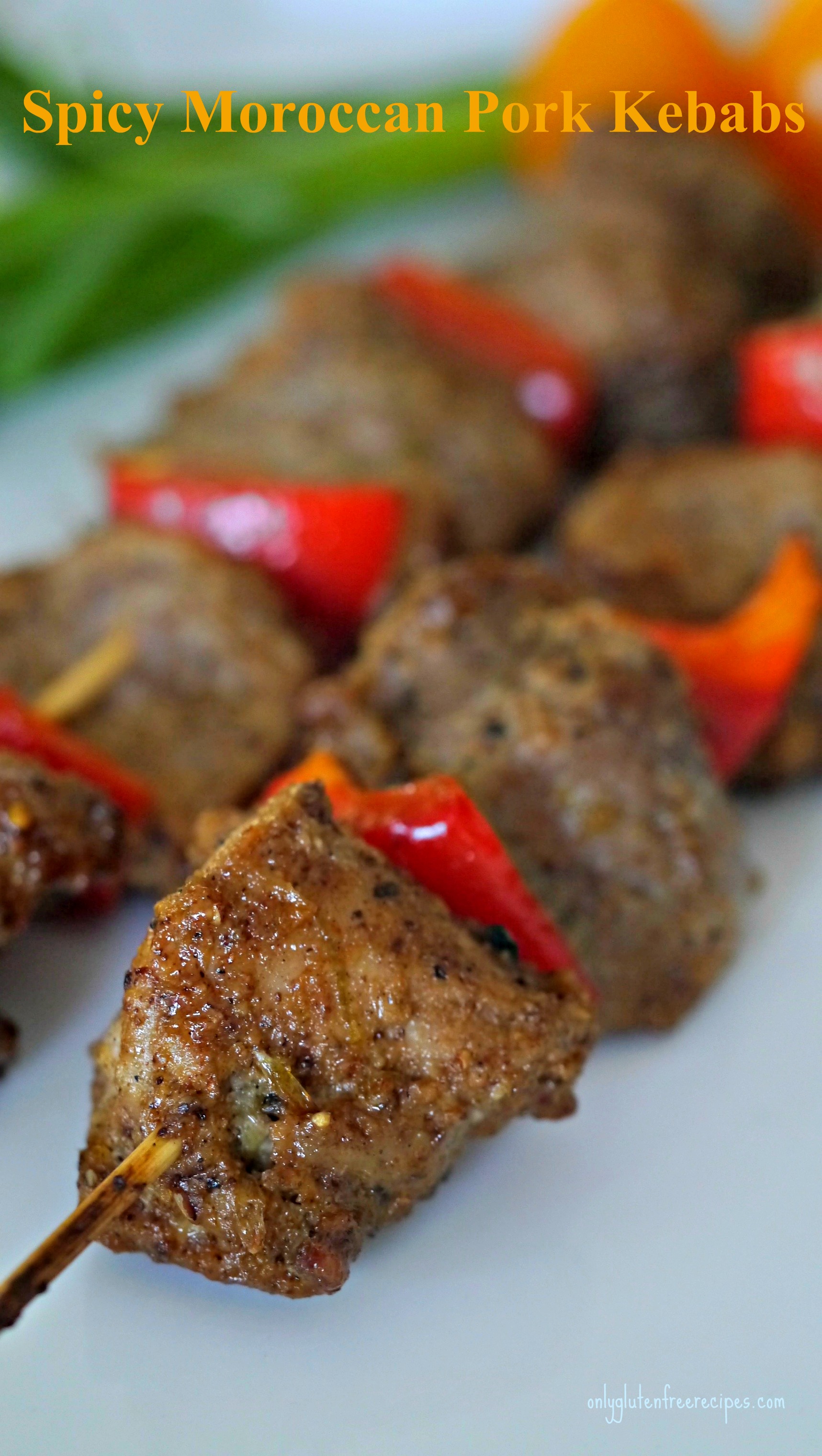 Average Rating: 4 | Rated By: 1 users
This tapas dish is ideal because it can be made in the oven or on a barbecue. The sweetness of red pepper makes this especially delicious.
Ingredients
¼ cup extra virgin olive oil
1 tbsp. organic, gluten-free garlic powder
1 tbsp. pure maple syrup
1 tsp. organic, gluten-free ground cumin
1 tsp. sea salt
1 tsp. organic, gluten-free coarsely ground black pepper
½ tsp. organic, gluten-free ground cinnamon
Juice and zest of one lime
2 pork tenderloins about 1 lb. each halved lengthwise and cut to 1 ½ inch pieces
1 organic red pepper seeded and cut into approx. 1-inch cubes
Instructions
In a large bowl combine first eight ingredients and set aside for 15 minutes
Then add pork cubes and coat evenly
Refrigerate for 2 hours
Preheat oven to 425 F
Thread the pork onto skewers, alternating with red pepper pieces
Bake for 15 minutes, turn over and bake 10 more minutes.
For barbecue option, grill 10 minutes on each side, or until pork is firm to touch
Serve with green onions and cherry tomatoes.