Spiced Squash and Carrots
Prep Time
15 Minutes
Difficulty
Easy
Cook Time
20 Minutes
Serves
4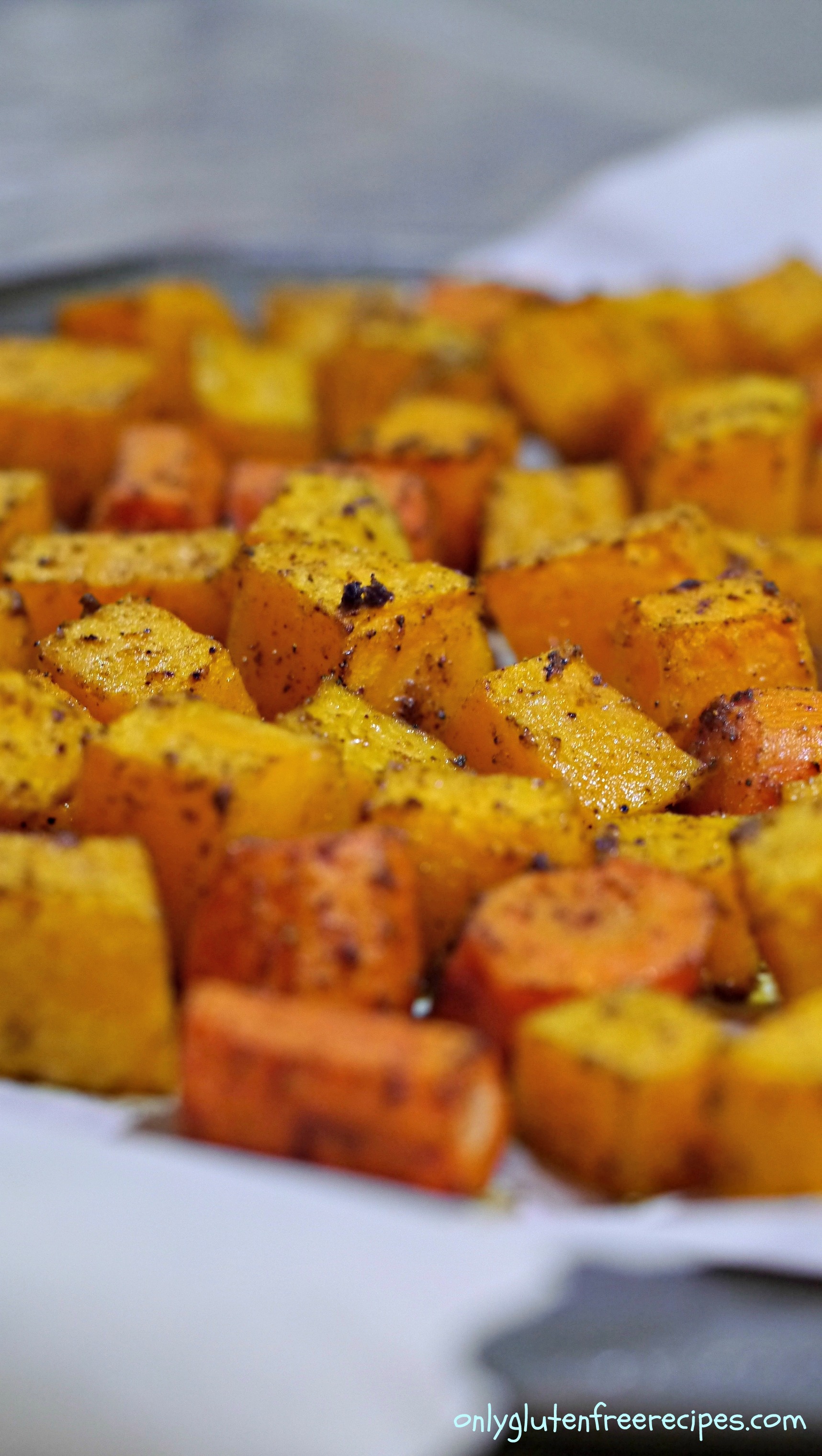 These perfectly spiced squash and carrots can be served as a side, in salads or add to your favourite soup. This easy to make dish is a powerhouse of nutrients is diet friendly and budget friendly.
Ingredients
4 cups peeled, cubed butternut squash
4 medium size organic carrots cut to approximate size of the squash
1 tbsp. freshly minced ginger
1 tsp. organic, gluten-free turmeric
1 tsp. organic, gluten-free chili pepper
½ tsp. freshly grated organic, gluten-free black pepper
1 tbsp. extra virgin olive oil
Instructions
Preheat oven to 400 F
In a large bowl toss all ingredients together making sure they are well coated
Spread squash and carrots on top of a baking sheet lined with parchment paper
Bake for 20 minutes or until tender
© Copyright 2017 Only Gluten Free Recipes. All Rights Reserved.