Sinking Strawberries
Prep Time
20 Minutes
Difficulty
Easy
Cook Time
2 Minutes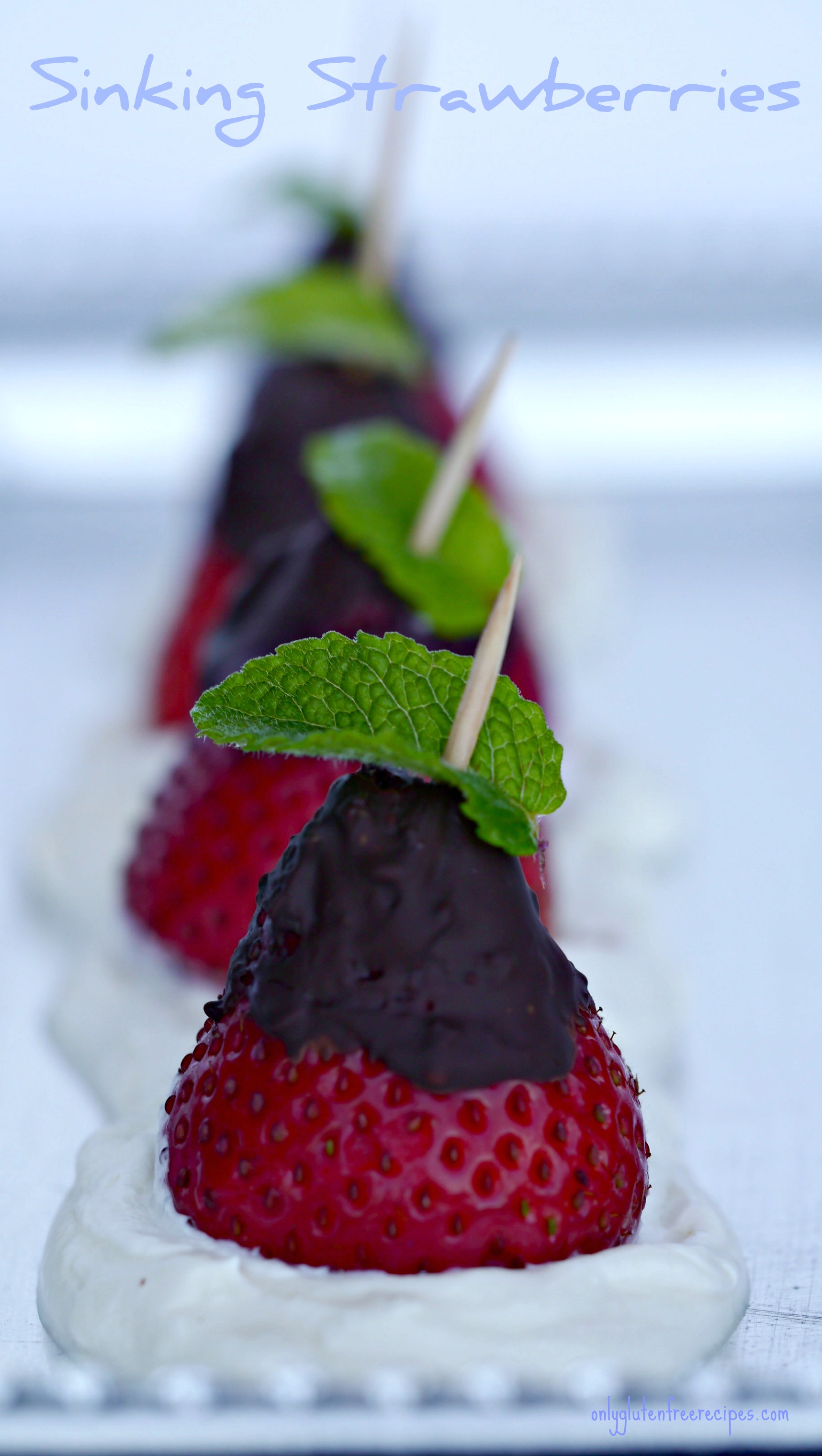 Average Rating: 4 | Rated By: 1 users
The sweet strawberries are pretty and easy to eat. They are dipped in chocolate and sunken in a light maple yogurt dip making them a healthy sugarless gluten-free dessert.
Ingredients
12 organic strawberries (buy strawberries that are bright red, no white or green colour around the bottom)
4 oz. organic, gluten-free chocolate (bar or chips)
1 1/2 cups organic full-fat plain Greek Yogurt or coconut yogurt
2 tbsp. pure maple syrup
1 tbsp. freshly squeezed organic lemon juice
½ tsp. pure vanilla
12 small organic mint leaves
12 bamboo toothpicks
Instructions
Thoroughly wash, hull and dry the strawberries
Place the chocolate in a small saucepan and heat over boiling water until chocolate is melted
Dip the top of each strawberry halfway in the chocolate, and then place on parchment paper
Mix yogurt with maple syrup, lemon juice and vanilla in a small bowl
Transfer dip on a serving platter about half an inch in height, and then sink the strawberries in the dip.
Skewer mint leaves on top of each strawberry with a toothpick