Simply Bok Choy and Black Beans
Prep Time
5 Minutes
Difficulty
Easy
Cook Time
4 Minutes
Serves
4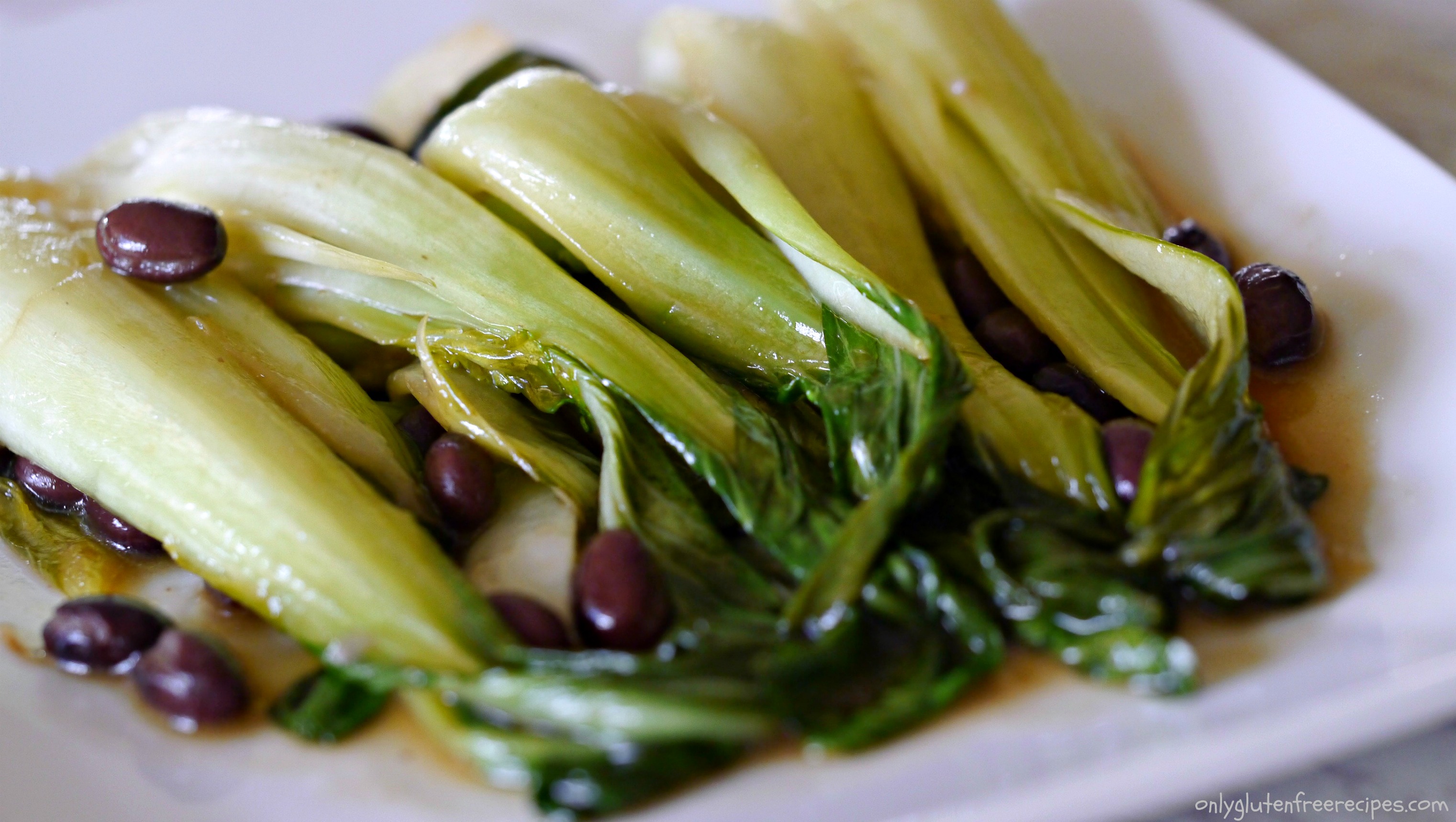 Average Rating: 5 | Rated By: 1 users
Bok Choy is a Chinese vegetable low in calories and loaded with vitamin C and A. This gluten-free dish takes just minutes to make, from start to finish. The bok choy has a bit of crunch, and the black beans add a velvety texture, making this a perfect combination.
Ingredients
1/3 cup organic, chicken broth
1 tbsp. gluten-free tamari sauce
1 ½ tsp. gluten-free cornstarch
1 tsp. organic, gluten-free apple cider
1 tsp. pure maple syrup
½ tsp. sesame oil
1 tbsp. extra virgin olive oil
3 garlic cloves, finely sliced
½ cup cooked black beans
1 lb. organic baby bok choy quartered
Instructions
Combine chicken broth, tamari sauce, cornstarch, apple cider, maple syrup and sesame oil, until cornstarch dissolves
Add olive oil to a stir-fry frying pan and heat, and then add in garlic, black beans and bok choy and stir-fry for one to two minutes, or until bok choy slightly softens.
Then add sauce and stir-fry until sauce thickens, make sure the bok choy is well coated with the sauce, cook about one minute.
Transfer to a hot plate and serve.