Roasted Portobello Mushrooms
Serves
4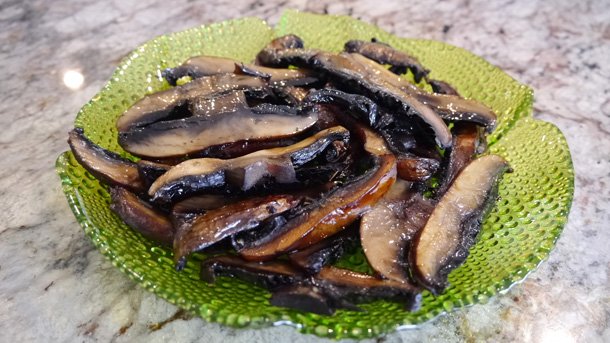 This recipe is simply delicious! Can be served as an appetizer or as a side.
Ingredients
4 large portobello mushrooms, slice to ¼ inch thickness
2 tbsp. extra virgin olive oil
1 tbsp. GF lite tamari sauce
1 tsp. organic GF marjoram leaves
1 tsp. organic GF freshly ground black pepper
Instructions
Preheat oven to 450 F
Line your baking sheet with parchment paper, arrange mushrooms on the baking sheet so that they do not overlap
Whisk together olive oil, tamari, marjoram and pepper
Pour your mix evenly over the mushrooms
Bake at 450 F for 15 minutes
© Copyright 2017 Only Gluten Free Recipes. All Rights Reserved.