Peppers with Balsamic Reduction ~ Naturally Gluten-Free
Prep Time
10 Minutes
Difficulty
Easy
Cook Time
7 Minutes
Serves
4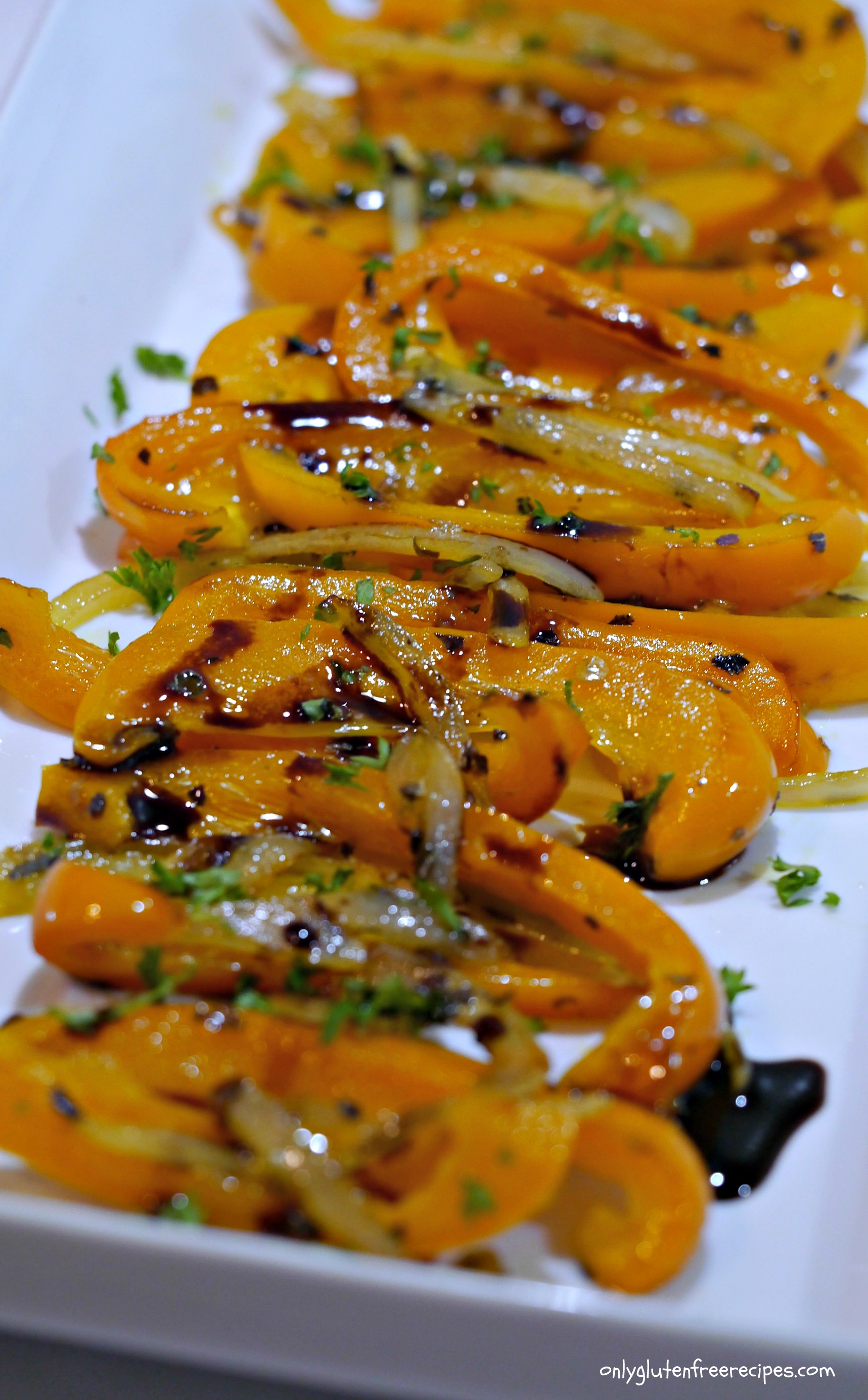 Average Rating: 5 | Rated By: 1 users
This recipe is simple to make, aromatic, full of flavour, and takes only minutes to cook. The balsamic reduction finishes the peppers perfectly. You can serve the peppers hot, warm or cold; they are especially delicious in spinach salad.
Ingredients
2 tbsp. extra virgin olive oil
4 medium organic, yellow or orange peppers, sliced
1 large organic yellow onion, sliced
1 garlic clove, crushed
2 tbsp. gluten-free balsamic reduction vinegar
Sea salt and freshly ground organic, gluten-free black pepper to taste
organic parsley for garnish (optional)
Instructions
Heat the oil in a large frying pan and add onions. Cook while stirring for two minutes.
Then add garlic and peppers and stir-fry for five minutes or until peppers are crispy tender.
Place on a serving platter and drizzle with balsamic reduction.
Season with salt and pepper to taste and garnish with fresh parsley
Serve hot, warm or cold.