Paleo Berry Crisp
Prep Time
10 Minutes
Difficulty
Beginner
Cook Time
50 Minutes
Serves
6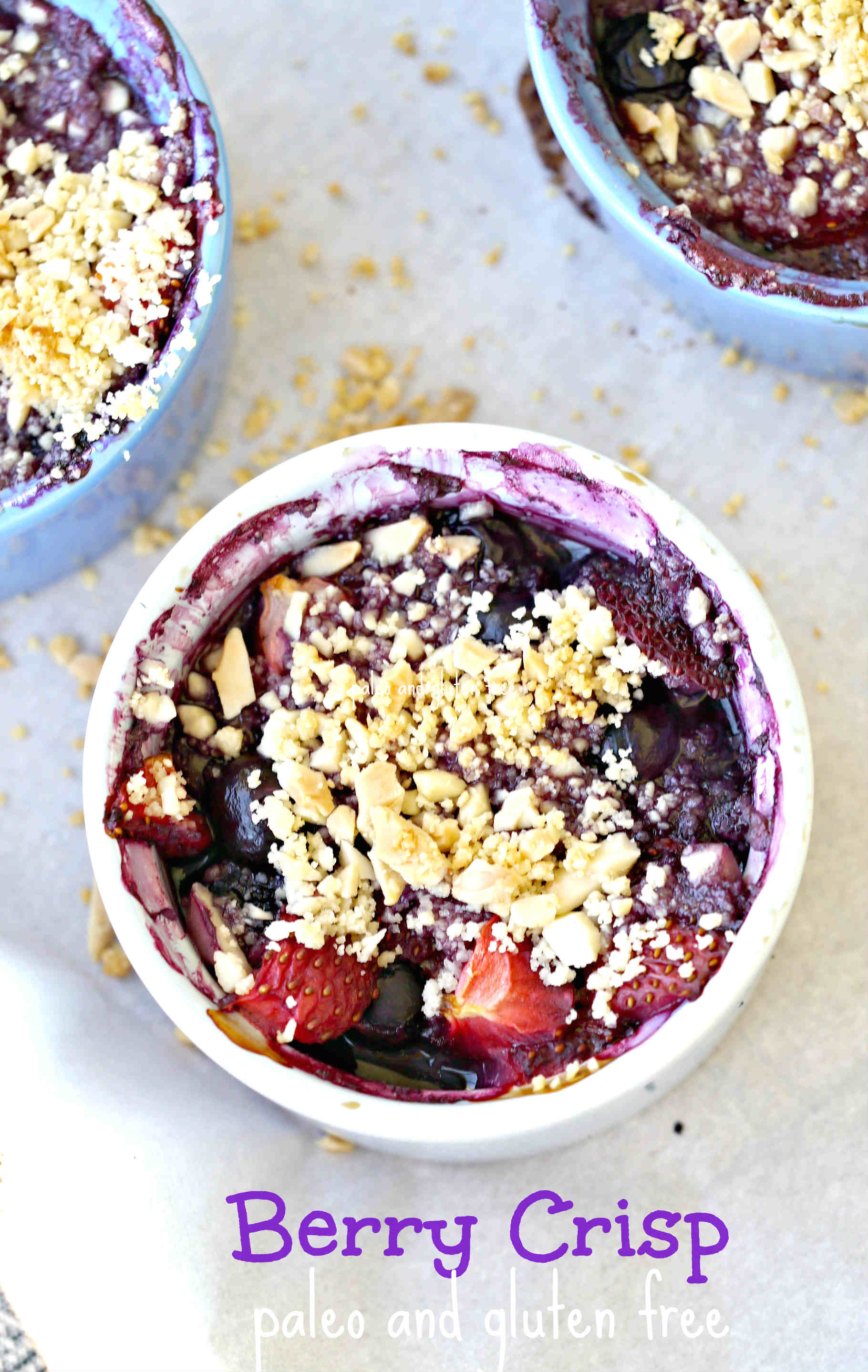 Looking for an easy, tasty gluten free dessert, you will love this recipe! Using only 6 ingredients, this paleo dessert takes minutes to prepare. Next time you are craving something sweet, delicious and healthy, include this berry crisp. Berries are known to be packed with antioxidants, making this dessert a healthy choice.
Ingredients
1 lb. organic strawberries quartered
2 cup organic blueberries
½ cup blanched almond flour
2 Tbsp. butter or coconut oil (if you are using unsalted butter or coconut oil add a pinch of salt)
1 Tbsp. raw honey
½ cup blanched almonds
Instructions
Preheat oven to 350 F
Combine strawberries and blueberries and pile in 6 half-cup ramekins, the ramekins should be overflowing. Place on a baking sheet lined with parchment paper and bake for 30 minutes
While the berries are baking, in a food processor pulse almond flour, butter/coconut oil, and honey until the dough becomes crumbly, and then briefly pulse in slivered almonds
Spoon topping over baked berries and bake 20 minutes or until the topping is golden
Remove from oven and cool before serving
© Copyright 2017 Only Gluten Free Recipes. All Rights Reserved.