Naturally Gluten-Free Sweet Potato Salad
Prep Time
15 Minutes
Difficulty
Easy
Cook Time
10 Minutes
Serves
4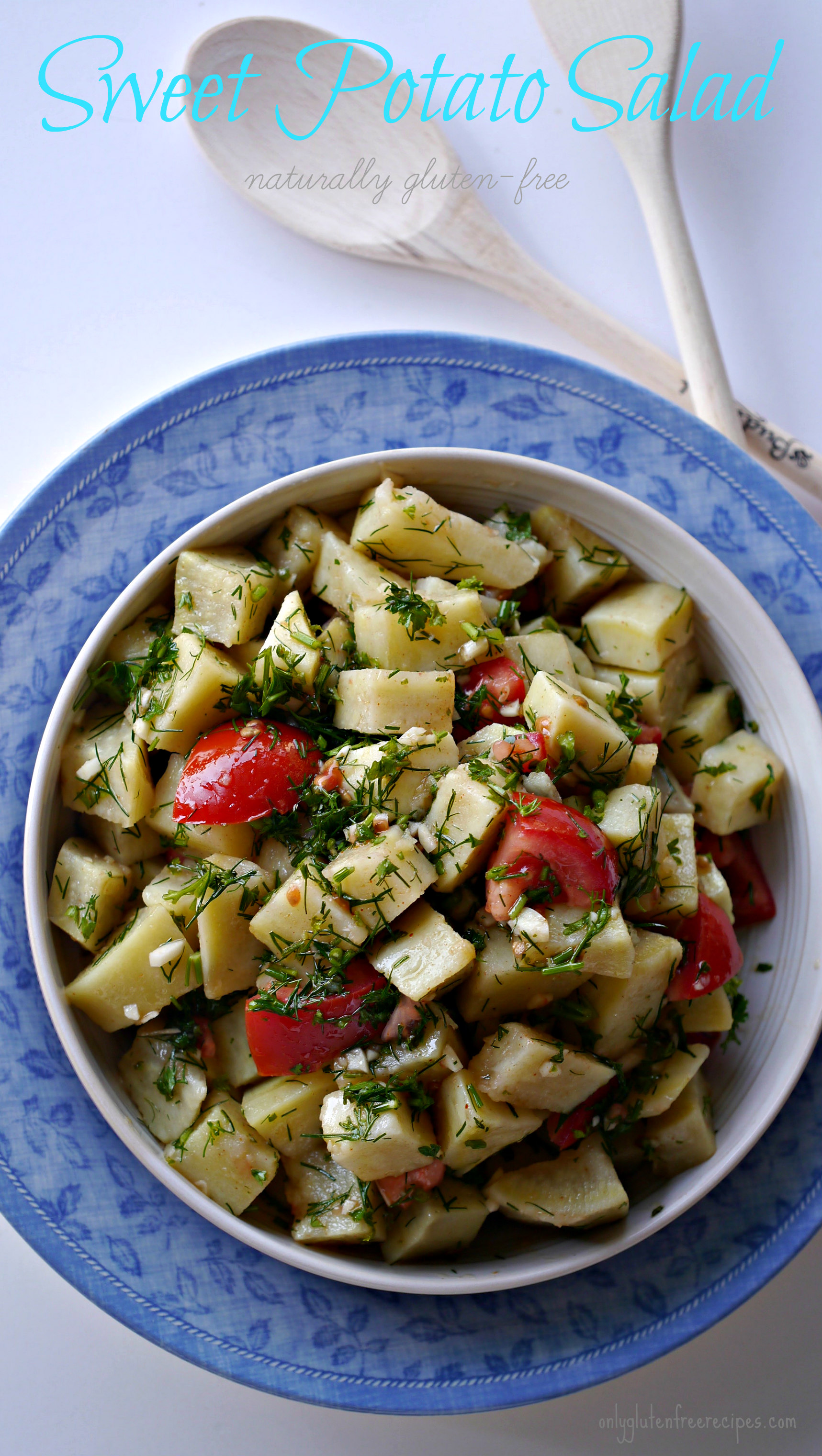 Average Rating: 4 | Rated By: 2 users
This light sweet potato salad is deliciously flavoured with fresh herbs and garlic. Sweet potatoes are rich in vitamin A, fiber and are low in calories.
Ingredients
2 large organic sweet potatoes, peel and cut into 3/4-inch cubes
2 medium organic tomatoes cut into bite size pieces
¼ cup (60 mL) organic apple cider vinegar
2 Tbsp (30 mL) extra virgin olive oil
3 garlic cloves, chopped
1 Tbsp (15 mL) chopped fresh organic parsley
1 Tbsp (15 mL) chopped fresh organic dill
1 tsp (5 mL) pure maple syrup or raw honey
½ tsp (2.5 mL) gluten-free, organic smoked paprika
Sea salt to taste
Instructions
Place sweet potatoes with a pinch of sea salt in water and cook for 8-10 minutes. It is important not to overcook the potatoes, check with a sharp knife to see if they are done if not cook until done. Drain and cool
While the potatoes are cooking whisk together apple cider vinegar, olive oil, garlic, parsley, dill, maple syrup/honey and smoked paprika. Season with salt to taste, and then gently stir in tomatoes
Once the potatoes have cooled carefully stir in dressing with tomatoes. Cover and refrigerate for 2 hours, stirring a couple of times in-between.