Hummus – Naturally Gluten-Free
Prep Time
15 Minutes
Difficulty
Easy
Cook Time
70 Minutes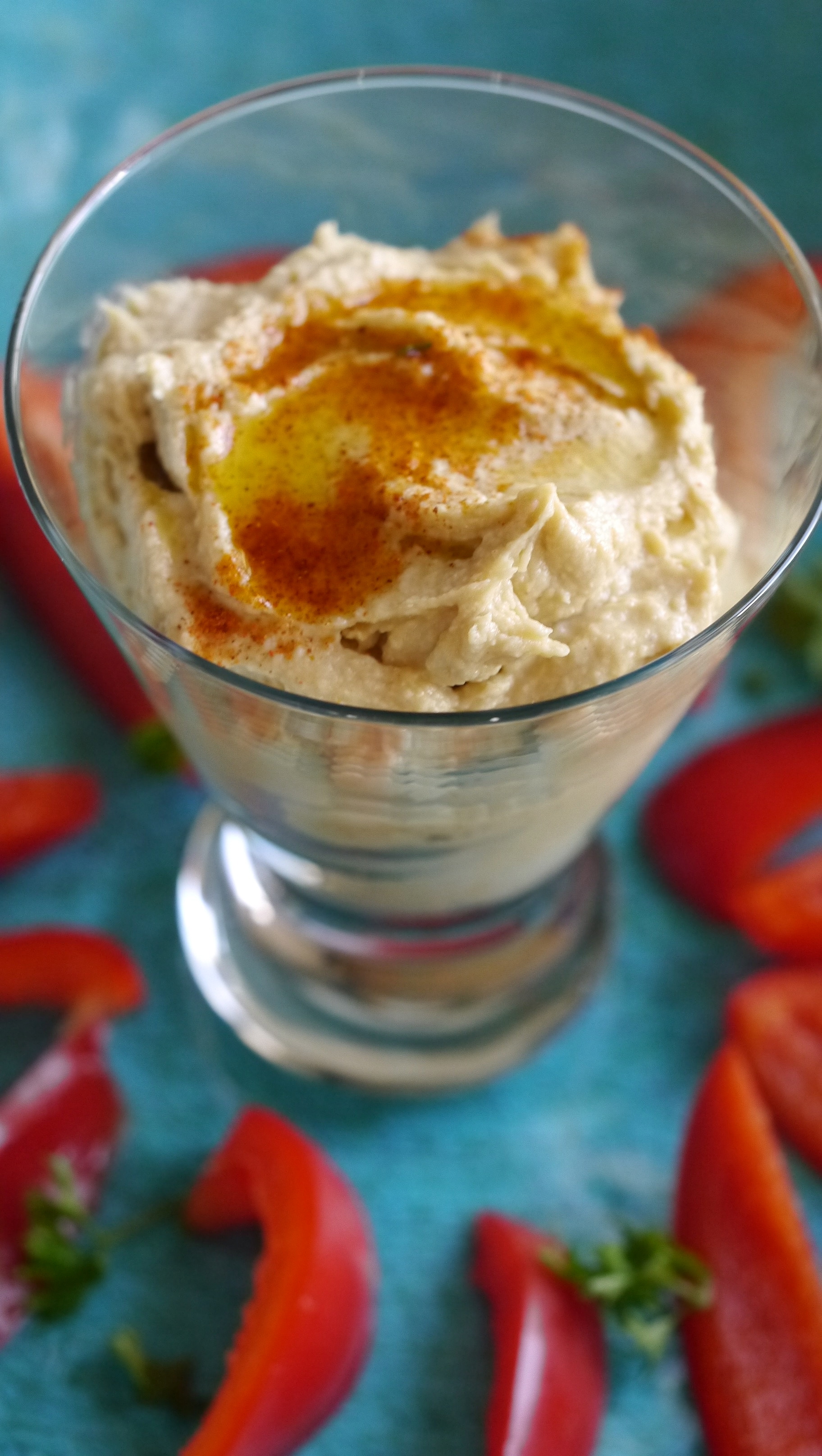 Average Rating: 5 | Rated By: 1 users
Combination of chickpeas, garlic and fresh lemon juice, creates this extra creamy amazing dip. This hummus is delicately flavoured and can be served as a snack or appetizer with some fresh veggies or as a sandwich spread instead of butter or mayonnaise. There are many versions of hummus, but this is truly the best one!
Ingredients
¾ cup dried chickpeas or 2 cans (13.5 oz. each) drained. I always use dried chickpeas, they have more flavour and are more economical
½ cup freshly squeezed lemon juice
4 garlic cloves, minced
2 tbsp. extra virgin olive oil, plus some for sprinkling
2/3 cup tahini paste
Sea salt to taste
Pinch of organic, gluten-free cayenne pepper for sprinkling
Instructions
Add the chickpeas in a bowl with 5 cups of cold water and let soak overnight.
Drain the chickpeas and add plenty of fresh cold water, about 4 inches above the chickpeas, bring to a boil, reduce heat and simmer for one hour or until chickpeas are soft, and then drain.
Add cooked chickpeas, lemon juice, garlic, 2 tbsp. extra virgin olive oil and tahini in a food processor and blend until creamy. Stir in salt and transfer to a serving dish.
Sprinkle with extra virgin olive oil and cayenne pepper.