Healthy Vegetable Lasagna Without The Pasta
Prep Time
20 Minutes
Difficulty
Moderate
Cook Time
50 Minutes
Serves
4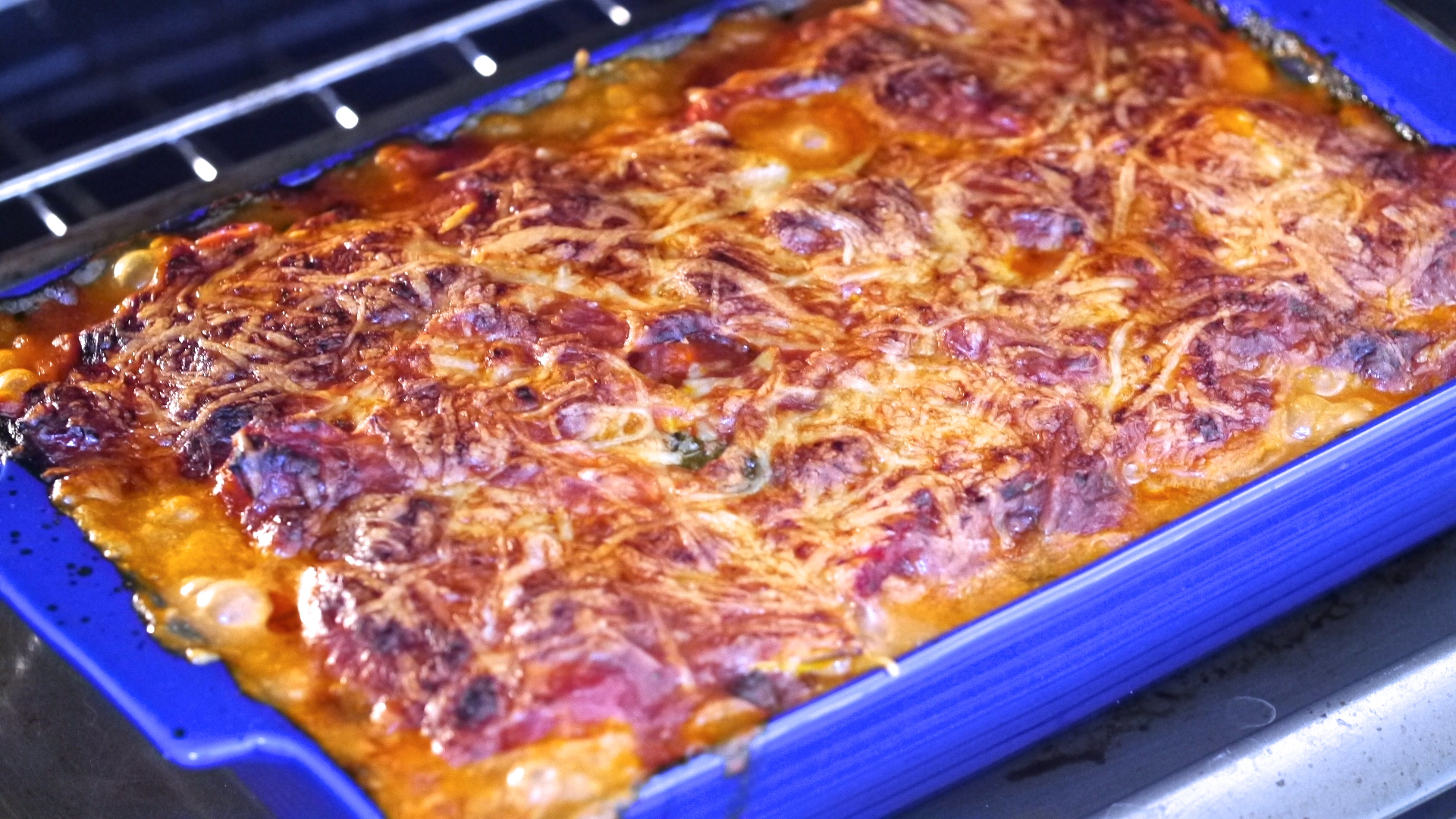 Average Rating: 5 | Rated By: 1 users
This vegetarian lasagna is truly the best lasagna you will ever eat, no pasta but many layers of veggies, that are infused in a deliciously piquant sauce, and finished with a layer of crusty cheese. Delizioso!
Serves 4
Ingredients
2 tbsp. extra virgin olive oil
3 organic garlic cloves, chopped
1 organic red onion, thinly sliced + 1 organic red pepper, thinly sliced
1 tsp. organic GF dried rosemary + 1 tsp. organic GF sweet paprika + ½ tsp. organic GF hot chili peppers (optional not for kids)
6 oz. organic pure tomato paste
2-½ cups water
2 organic carrots, thinly sliced lengthwise
2 bay leaves + ½ tsp. sea salt
For the cheese layer ~ 2 cups ricotta cheese • 6 oz. organic baby spinach • 1 organic egg • 1 organic minced garlic clove • 1 tsp. organic GF dried oregano • ½ tsp. organic GF nutmeg • Pinch of sea salt
2 organic yellow zucchini, thinly sliced lengthwise (do not peel)
2 cups GF cooked artichokes, drained (you can buy these in a jar)
1 ½ cups freshly grated cheese such as, fontina, mozzarella, Parmesan. (I usually mix cheeses for a nicer flavour but you can use your choice of cheese)
Instructions
Preheat oven to 350 F
Add olive oil, onions, red pepper and garlic into a sauté pan, and sauté for 10 minutes on low heat. Add rosemary, paprika and hot chili peppers and stir then add tomato paste, water, carrots, bay leaf and salt, simmer for 20 minutes with lid on. Stir occasionally. Remove bay leaves.
Combine all cheese layer ingredients.
Start layering the lasagna as follows, 1 zucchini, 3/4-cup sauce, cheese & spinach mix, artichokes, ½ cup shredded cheese, 1 ½ cups sauce, zucchini, balance of sauce and balance of shredded cheese. Bake at 350 F for 30 minutes or until cheese starts to slightly brown, let it rest for 20 minutes before serving. Enjoy