Gluten-Free Roasted Cauliflower and Red Pepper Dip
Prep Time
15 Minutes
Difficulty
Easy
Cook Time
50 Minutes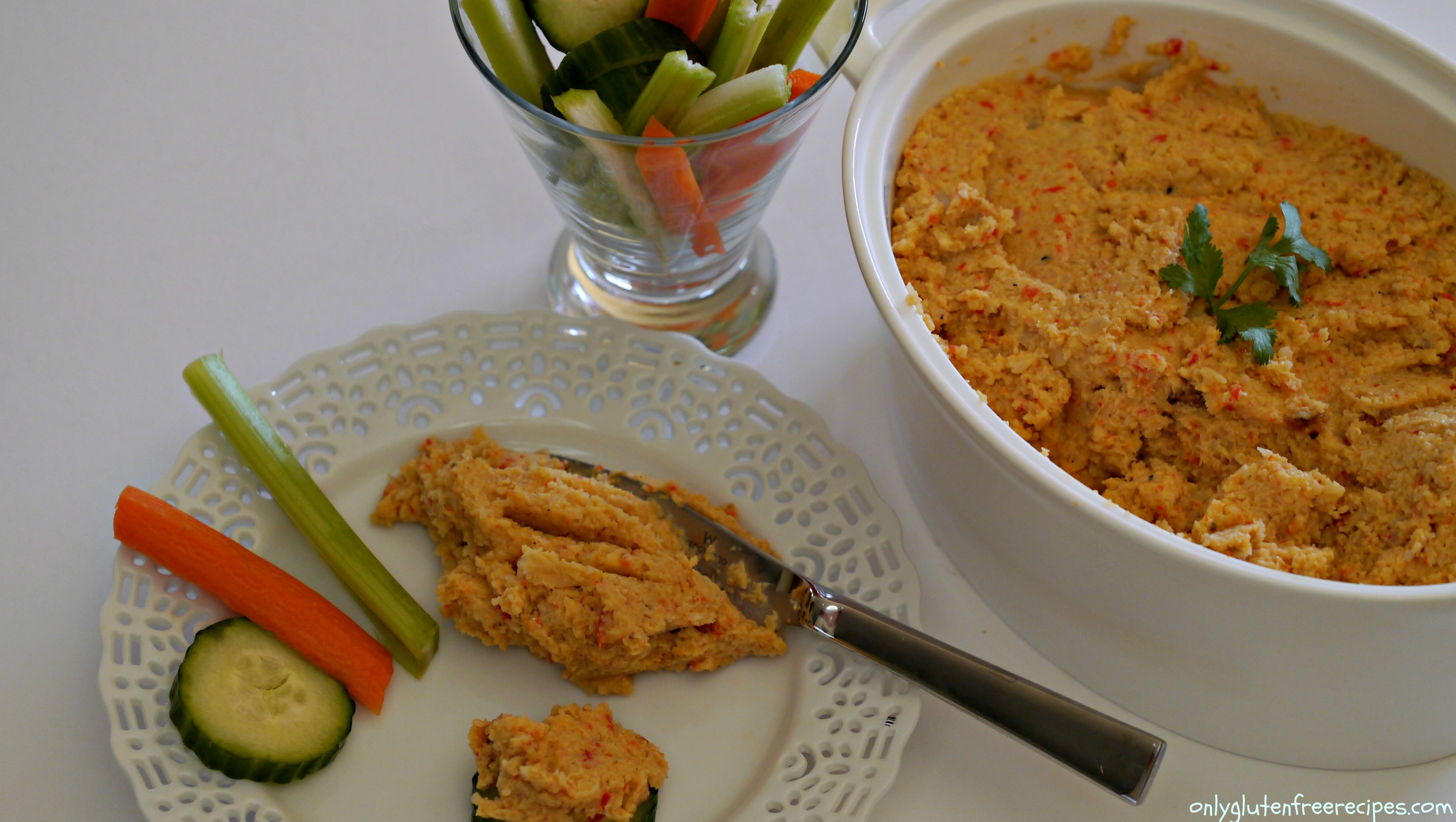 Average Rating: 5 | Rated By: 1 users
Roasted veggies add a nice flavour to this hot cheesy dip.
Ingredients
½ of a large head of organic cauliflower, broken into small florets
1 organic red bell pepper cut into bite size pieces
2 tbsp. extra virgin olive oil
½ tsp. gluten-free organic cumin powder
Sea salt and gluten-free organic freshly ground black pepper, to taste
1 cup gluten-free sour cream
1 cup grated old cheddar cheese
3 garlic cloves, minced
2 tbsp. freshly squeezed lemon juice
Instructions
Preheat oven to 400 F
Toss together cauliflower, red bell pepper, olive oil, cumin, sea salt and pepper and place on a baking sheet lined with parchment paper. Bake for 30 minutes, tossing half way through
Reduce oven heat to 375 F
Transfer the cauliflower and pepper into a food processor, add balance of ingredients and process until creamy then add the mixture to a baking dish and bake for 30 minutes
Serve with raw veggies or gluten-free corn chips.