Gluten Free Raisin Cornbread
Prep Time
10 Minutes
Difficulty
Easy
Cook Time
40 Minutes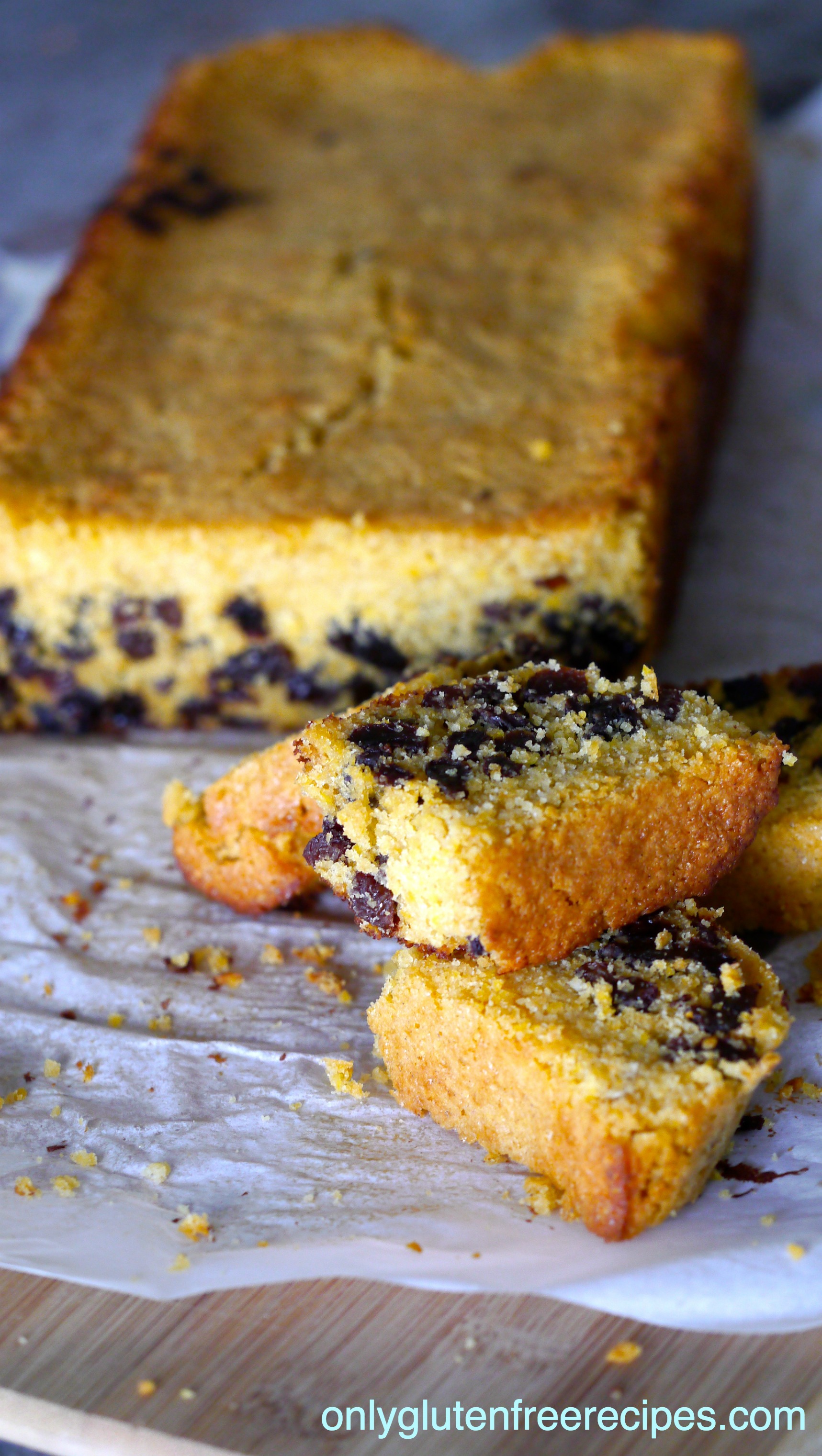 This moist, sweet cornbread is a perfect anytime snack or add it as a side to your favourite curry or ribs. The raisins add a touch of sweetness, making it a favourite of all cornbread.
Ingredients
¾ cup organic gluten-free corn grits or (medium grind cornmeal)
¾ cup organic gluten-free corn flour
½ cup sweet white sorghum flour
½ tsp. sea salt
3 tsp. gluten-free, aluminum-free baking powder
1 cup organic milk or non-dairy milk (coconut, almond or rice)
2 organic eggs
1/3 cup freshly squeezed lemon juice
1/3 cup extra virgin olive oil
1/3 cup pure maple syrup
2 tsp. pure vanilla
2 cups organic, sulfite free raisins
Instructions
Preheat oven to 375 F
In a large bowl combine all dry ingredients
In another bowl whisk together all wet ingredients and then stir in raisins
Add wet to dry ingredients and stir until combined
Pour batter into non-stick or lightly greased bread loaf pan
Bake for 40 minutes, or until toothpick comes out clean
© Copyright 2017 Only Gluten Free Recipes. All Rights Reserved.