Gluten Free Mediterranean Bites
Prep Time
10 Minutes
Difficulty
Easy
Cook Time
12 Minutes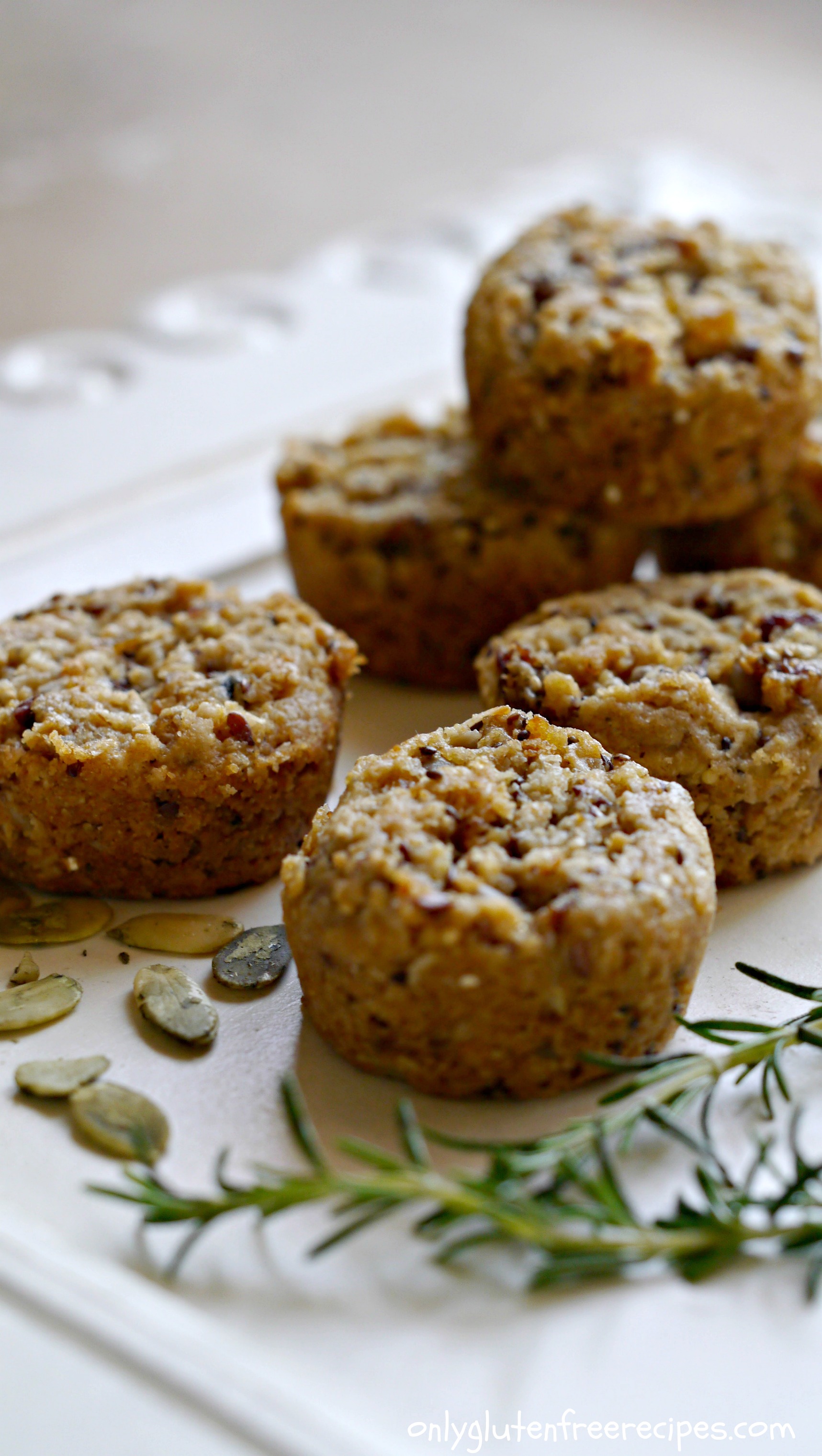 Average Rating: 5 | Rated By: 1 users
These savoury little morsels are loaded with goodness and are high in protein, making them a perfect anytime snack.
Ingredients
1 cup gluten free oats
2/3 cup gluten free oat flour
1/3 cup almond flour
1/3 cup gluten free pumpkin seeds
2 tbsp. gluten free chia seeds
1 tsp. organic, gluten free dried rosemary or 2 tsp. fresh rosemary
½ tsp. organic, gluten free ground sage or 1 tsp. fresh sage, chopped
1 tsp. gluten free baking soda
1 tsp. sea salt
¼ tsp. organic gluten free ground black pepper
1/3 cup extra virgin olive oil
2 organic eggs or egg substitute
1 tbsp. pure maple syrup
1/3 cup thinly sliced sundried tomatoes, drained
Instructions
Preheat oven to 350 F and line a mini muffin pan with parchment muffin cups or spray with oil
Combine the first 10 ingredients in a large bowl
In a small bowl mix olive oil, eggs and maple syrup and then stir in sun-dried tomatoes
Add wet ingredients to dry and stir until thoroughly combined.
Evenly scoop batter into muffin pan and gently press down to flatten muffins
Bake for 12 minutes and then cool for 15 minutes before removing from the muffin pan.