Gluten Free Lemon Cream Chia Pudding
Prep Time
10 Minutes
Difficulty
Beginner
Serves
6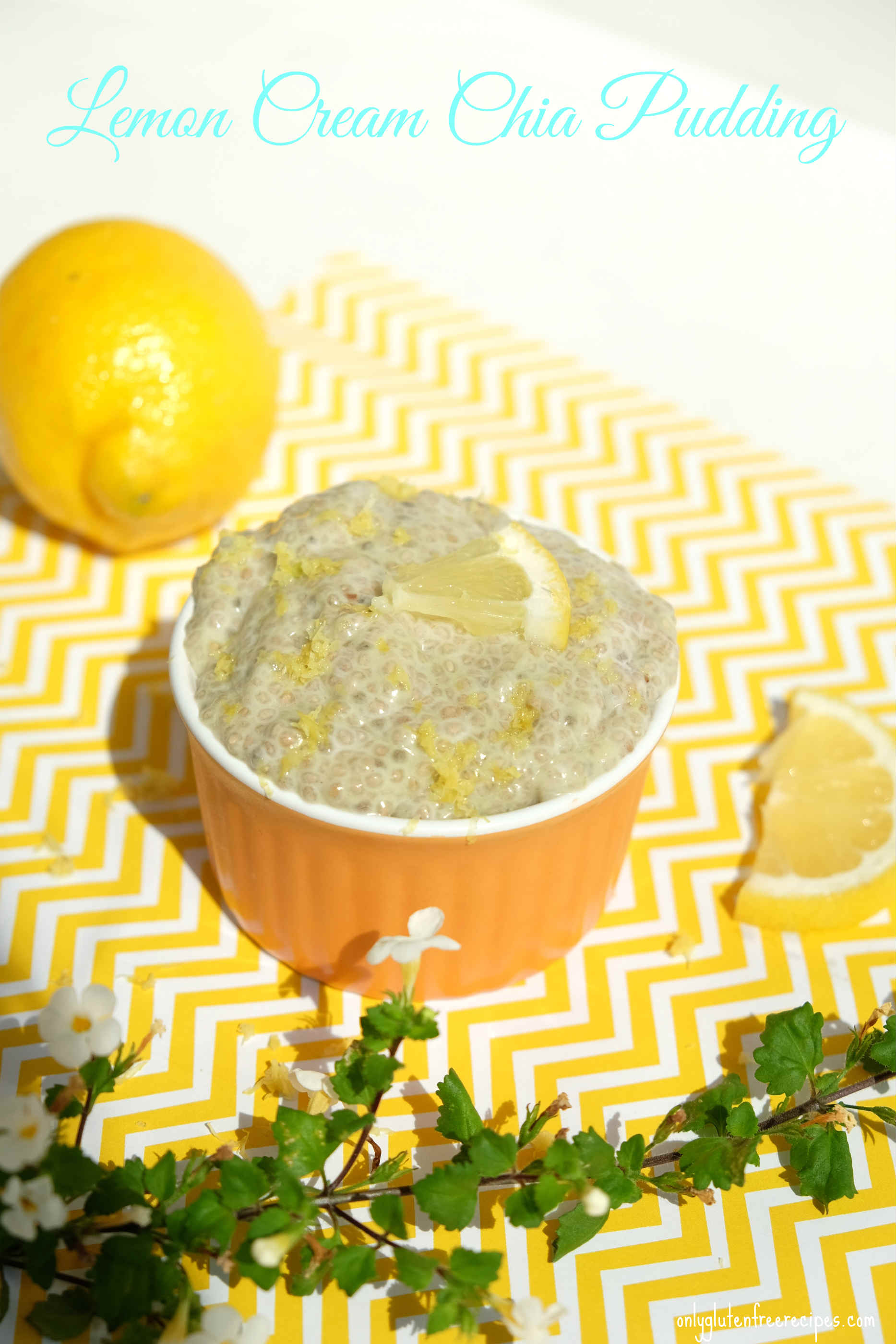 Chia seeds are known to be among the most nutritious foods on the planet. Packed with omega-3 fatty acids, protein and fiber, to name just a few. Chia seeds are also gluten-free. In this scrumptious lemon cream chia pudding, I have added avocado and fresh lemon juice giving it a creamier texture and a bit of zest. The only question is, would you eat it for breakfast, snack or dessert? For breakfast, I would add fresh fruit, for a snack some seeds and nuts and dessert some tasty coconut cream. Enjoy!
Ingredients
2 ½ cups unsweetened coconut milk (not from a can) or milk of your choice. You can use sweetened coconut milk, but then adjust maple syrup to taste
1 medium size ripe avocado
1/3 cup fresh lemon juice
¼ cup pure maple syrup
1 Tbsp. melted coconut oil
1 tsp. pure vanilla extract
¼ tsp. Himalayan pink salt
½ cup white chia seeds
Topping choices; Lemon zest, berries, banana, seeds and nuts, coconut whipped cream
Instructions
Add milk, peeled and pitted avocado, lemon juice, maple syrup, coconut oil, vanilla and salt to a high-speed blender, and blend until smooth
Pour mix into a medium size bowl and whisk in chia seeds. Cover and chill for one hour
After an hour whisk the pudding, to redistribute the chia seeds evenly. Cover and refrigerate overnight
Serve with desired toppings
NOTE: if the pudding seems too thick whisk in more milk, one tablespoon at a time until desired texture is reached
© Copyright 2017 Only Gluten Free Recipes. All Rights Reserved.