Gluten-Free Double Chocolate Walnut Cookies
Prep Time
15 Minutes
Difficulty
Easy
Cook Time
15 Minutes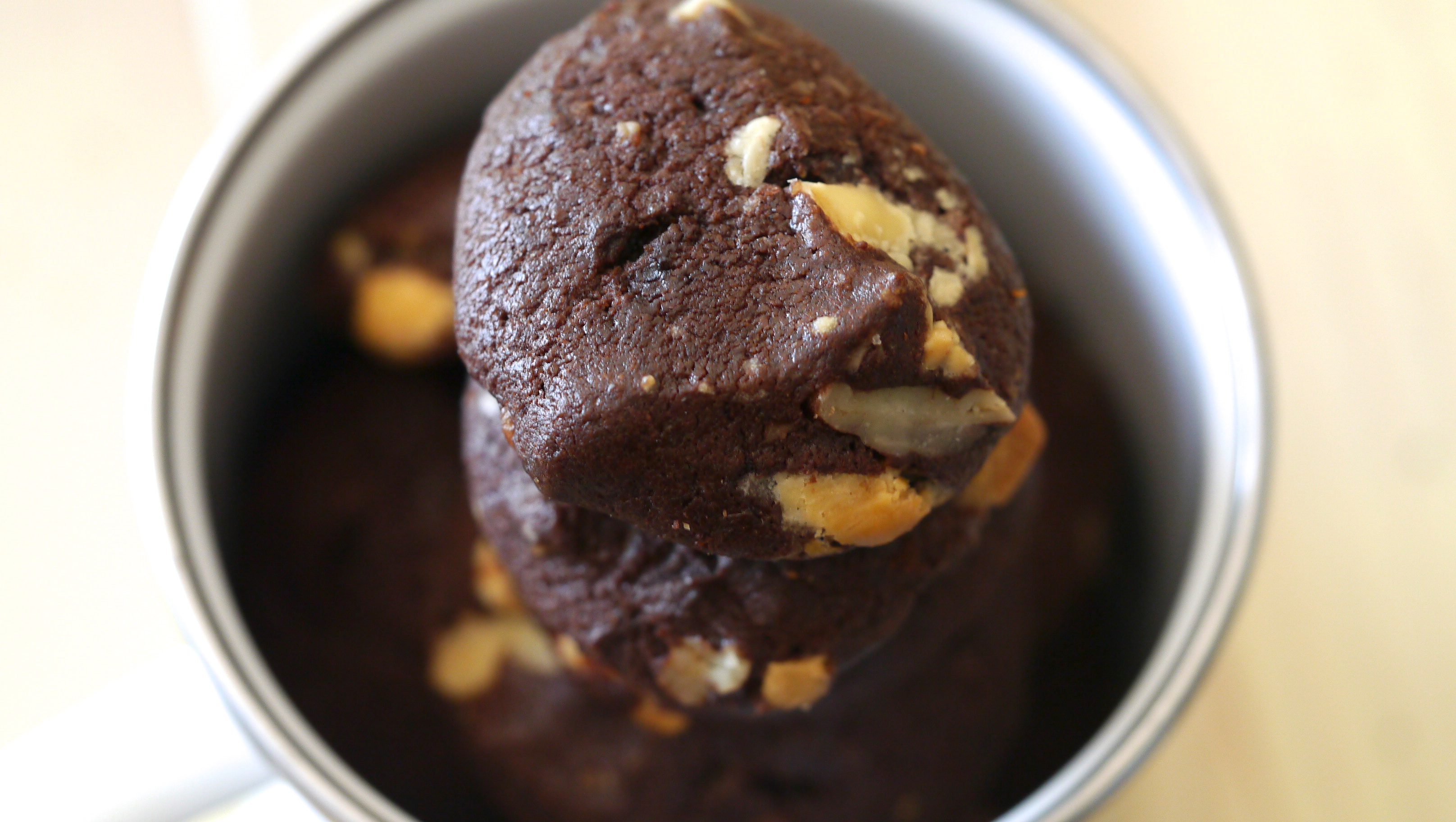 Average Rating: 4.5 | Rated By: 2 users
These scrumptious cookies are chewy on the inside and crunchy on the outside oozing with chocolate flavour.
Ingredients
½ cup gluten-free brown rice flour
½ cup gluten-free buckwheat flour
½ cup all-purpose gluten-free flour
½ cup gluten-free tapioca starch
½ cup gluten-free chocolate chips
½ cup chopped raw walnuts
¼ cup pure organic cocoa
2 tsp. gluten-free baking powder
½ tsp. sea salt
1 cup pure maple syrup
½ cup coconut oil, room temperature
1 tbsp. pure vanilla
½ cup non-dairy milk (rice, almond or coconut)
Instructions
Preheat oven to 375 F
Add first nine ingredients to a large bowl and with a spatula mix well
In another bowl whisk together maple syrup, coconut oil, vanilla and milk
Add wet ingredients to dry and combine until cookie dough forms, you may have to add a little more milk tablespoon at a time if the dough is too stiff.
Using tablespoon drop dough on a baking sheet lined with parchment paper and slightly press down.
Bake for 15 minutes, cool slightly before transferring to a wire rack to cool completely.