Gluten-Free Caprese Mac and Cheese Bites
Prep Time
15 Minutes
Difficulty
Easy
Cook Time
15 Minutes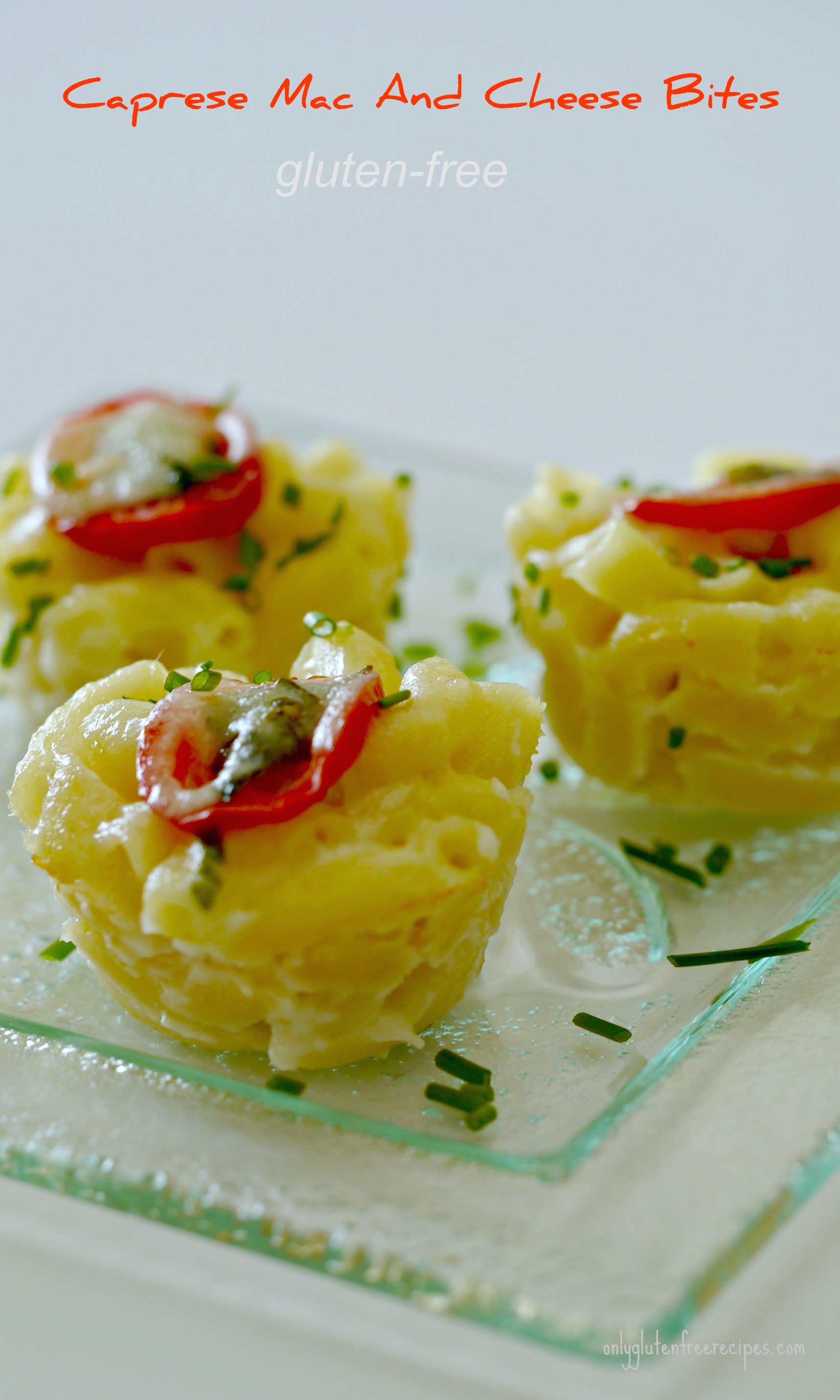 Average Rating: 4 | Rated By: 1 users
This is a deluxe gluten-free version of classic macaroni and cheese served as mini bites. Serve them up as finger food at parties or as a snack for kids. They are creamy, cheesy little morsels that are always popular
Ingredients
Gluten-free, non-stick cooking spray
¼ cup gluten-free breadcrumbs
1 ¾ cups uncooked gluten-free elbow macaroni pasta
2 tbsp. gluten-free cornstarch
1 cup organic milk
½ cup chopped organic green onions
1 cup grated white cheddar cheese
1 cup grated mozzarella cheese
¾ tsp. sea salt
¼ tsp. organic, gluten-free ground nutmeg
1 organic tomato, quartered and thinly sliced
¼ cup freshly chopped organic basil leaves
Instructions
Preheat oven to 400 F
Cook the pasta as per package instructions
Spray 36 mini muffin tins with cooking oil and evenly sprinkle with gluten-free breadcrumbs
In a large saucepan, whisk together milk and cornstarch. Add Cheddar cheese, 1/2 cup of the mozzarella cheese, green onions, salt and nutmeg, and bring to a low simmer
Cook until sauce starts to thicken.
Stir in pasta until well coated and turn the heat off.
Spoon mac and cheese into the prepared muffin tins and gently press down. Top each muffin cup with tomato, basil and remaining mozzarella cheese
Bake for 10 – 12 minutes or until golden brown
Cool for 10 minutes, then remove from the pan, by loosening the edges first.