Gluten Free Blueberry And Pumpkin Seed Loaf
Prep Time
15 Minutes
Difficulty
Easy
Cook Time
60 Minutes
Serves
10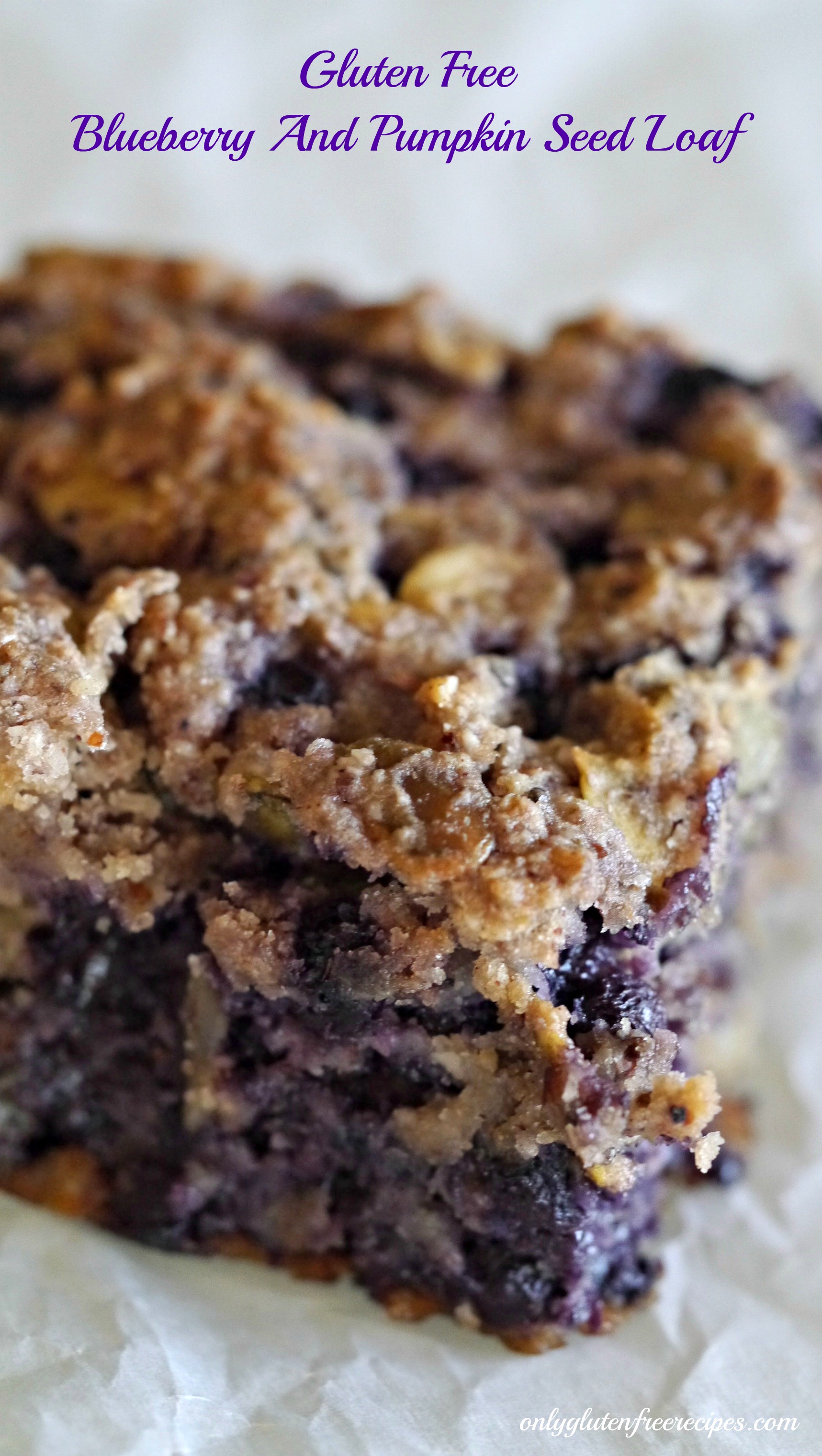 Average Rating: 4 | Rated By: 1 users
Imagine blueberries and pumpkin seeds in a lemony almond loaf. This tasty treat is a good way to include protein, antioxidants and fiber, in your diet.
Ingredients
2 eggs or egg substitute (¼ cup gluten free chia seeds + ½ cup water, soak for 20 minutes)
¼ cup extra virgin olive oil
¾ cup pure maple syrup
¼ cup freshly squeezed organic lemon juice
1 tsp. pure vanilla
Zest of one lemon
2 cups gluten free almond flour
1 cup gluten free brown rice flour
1 cup sprouted raw gluten free pumpkin seeds
1 tbsp. gluten free baking powder
1 tsp. gluten free, ground cinnamon
1 tsp. gluten free, ground ginger
¼ tsp. gluten free, ground nutmeg
12 oz. frozen organic blueberries
Instructions
Preheat oven to 350 F
In a small bowl whisk together eggs, olive oil, maple syrup, lemon juice, vanilla and lemon zest
In a large bowl mix almond flour, rice flour, pumpkin seeds, baking powder, cinnamon, ginger and nutmeg.
Gently mix wet and dry ingredients, and then stir in frozen blueberries.
Transfer batter into a 12 by 18 inch baking dish lined with parchment paper and bake for 1 hour or until toothpick comes out clean