Gluten-Free Apple Zucchini Muffins
Prep Time
15 Minutes
Difficulty
Easy
Cook Time
30 Minutes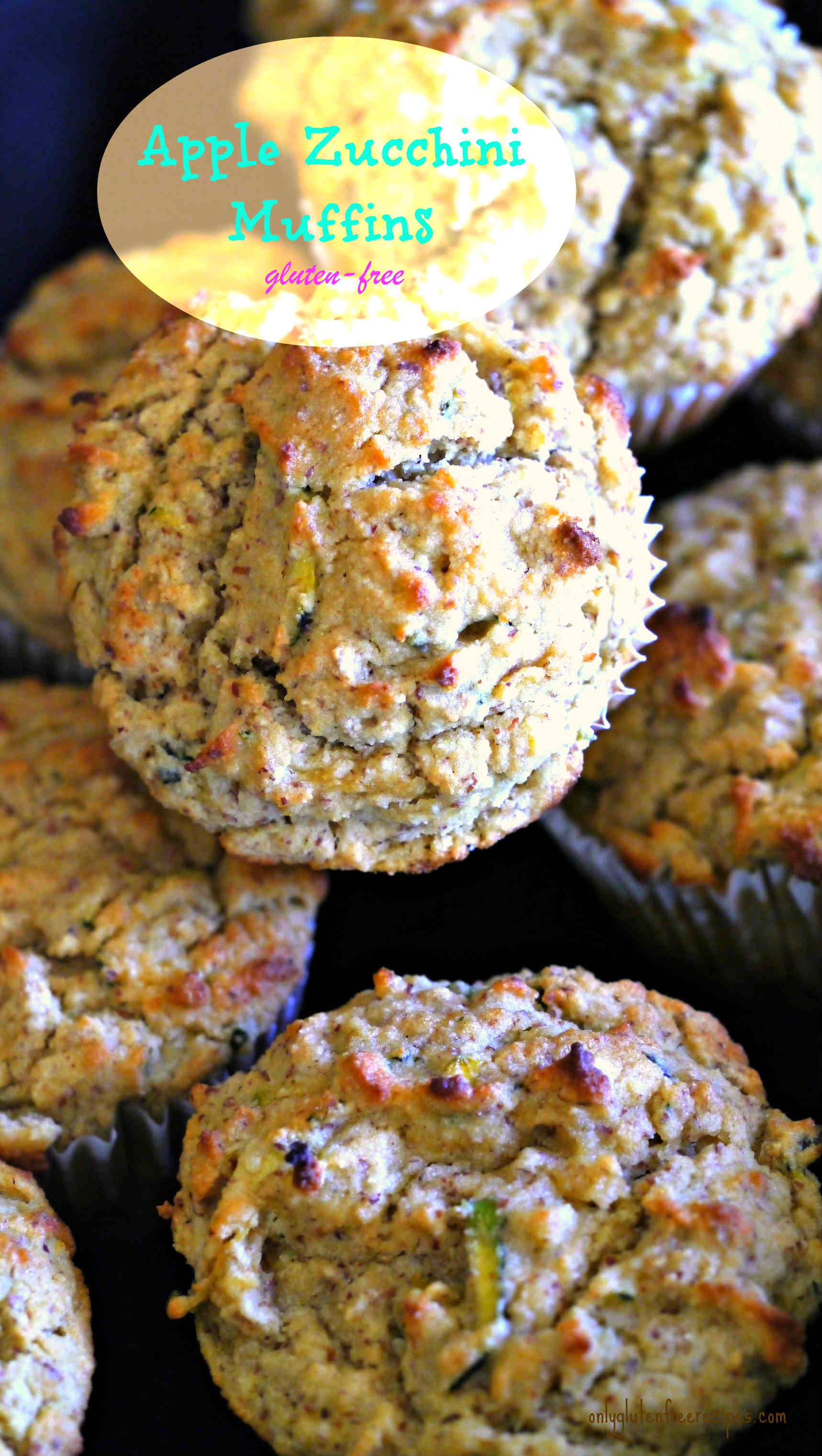 Not strictly a traditional muffin recipe. These delicious gluten free apple zucchini muffins are moist with a fresh apple flavour. Since they are dairy free and egg free they will compliment most diets. Starting your day with a muffin that is rich in protein, fiber and vitamin C will give you lasting energy. Enjoy!
Ingredients
½ cup water and 2 tbsp. flax seed (soak for 30 minutes)
1 cup almond flour
1 cup brown rice flour
½ cup coconut flour
1 tsp. baking soda
1 tsp. baking powder (preferably aluminum free)
½ tsp. sea salt
1 cup grated apple with skin on (approx. 1 large apple)
1 cup grated zucchini with skin on (approx.1 medium size zucchini)
1 cup freshly squeezed orange juice
1/3 cup melted coconut oil or extra virgin olive oil
1/3 cup pure maple syrup or agave nectar
1 tsp. pure vanilla
NOTE: All ingredients including spices must be gluten-free and preferably organic
Instructions
Preheat oven to 375 F and line a muffin pan with paper liners
In a large bowl combine flours, baking soda, baking powder and sea salt
In another bowl add flax mix, apple, zucchini, orange juice, coconut oil, maple syrup/agave nectar and vanilla and whisk together
Add wet ingredients to dry and mix until a smooth
Bake for 30 – 35 minutes or until golden. Cool the muffins in the pan for 10 minutes, and then transfer onto a cooling rack
© Copyright 2017 Only Gluten Free Recipes. All Rights Reserved.