Flourless High Protein Salsa Muffin
Prep Time
15 Minutes
Difficulty
Easy
Cook Time
25 Minutes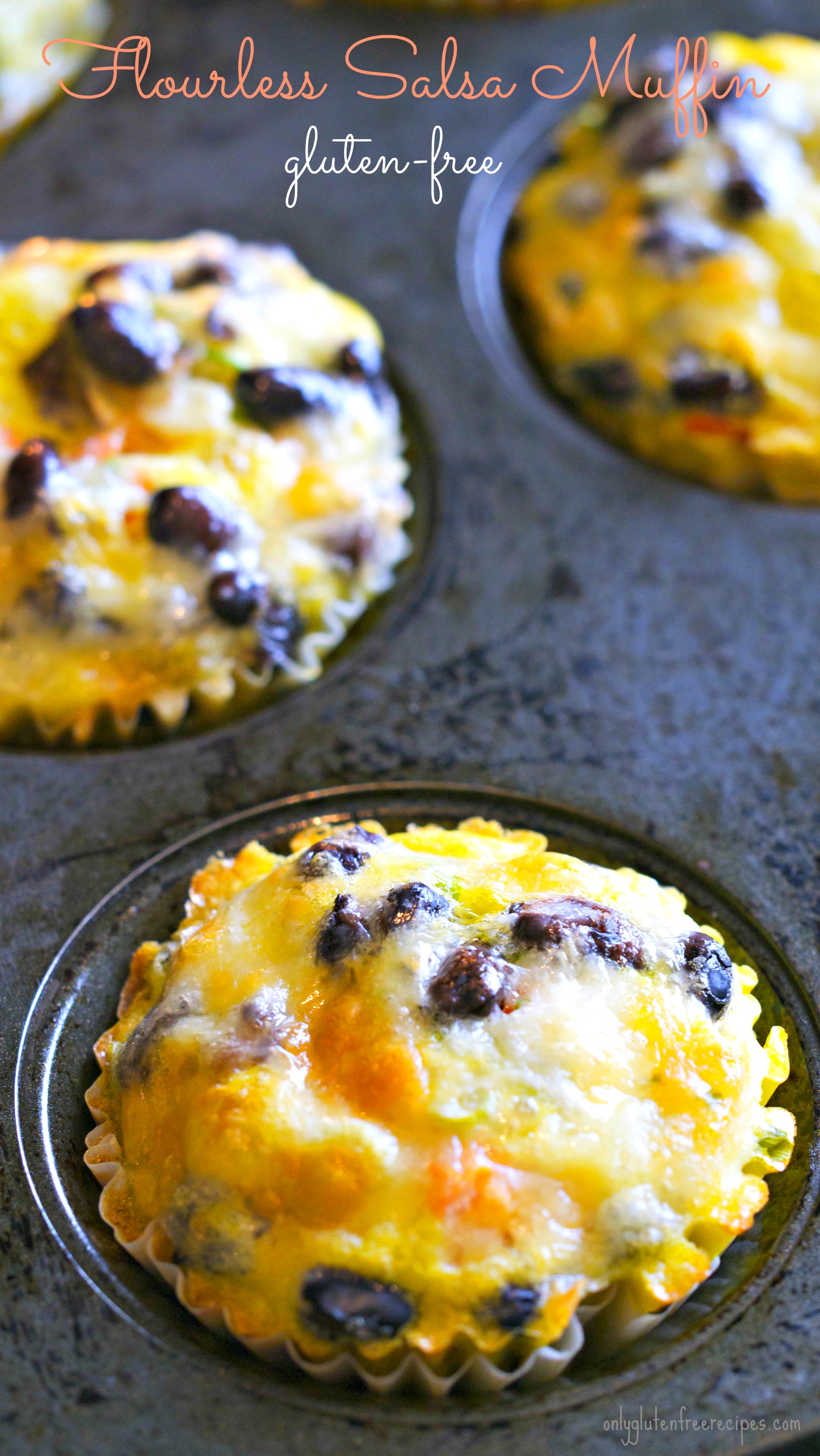 If you are craving eggs for breakfast, you must try these. I call this mini Mexican breakfast; these scrumptious gluten-free muffins have it all eggs and veggies with melted cheese topping. Making brunch? Just pop them in the oven, add some fresh fruit and gluten-free toast and you are good to go.
Ingredients
1 tbsp. extra virgin olive oil
1 organic tomato, roughly chopped
½ cup organic green onions, thinly sliced
¼ cup chopped organic cilantro
2 mushrooms, halved and thinly sliced
1 (13.5 oz.) can organic black beans, drain and rinse well
4 organic or free-range eggs
2 tbsp. organic milk
¼ tsp. sea salt
¼ tsp. organic, gluten-free chili powder
½ cup grated cheddar cheese
Instructions
Preheat oven to 325 F
Add few drops of olive oil or melted coconut oil in 6 muffin cups, and then add parchment paper cups
In a bowl combine tomato, green onions, cilantro, mushrooms and black beans, and then evenly add to muffin cups
In another bowl whisk together eggs, milk, salt and chili powder, then pour over each cup and top with cheddar cheese
Bake for 25 minutes
© Copyright 2017 Only Gluten Free Recipes. All Rights Reserved.