Fish In Red Curry Sauce – Easy Recipe
Prep Time
10 Minutes
Difficulty
Easy
Cook Time
15 Minutes
Serves
4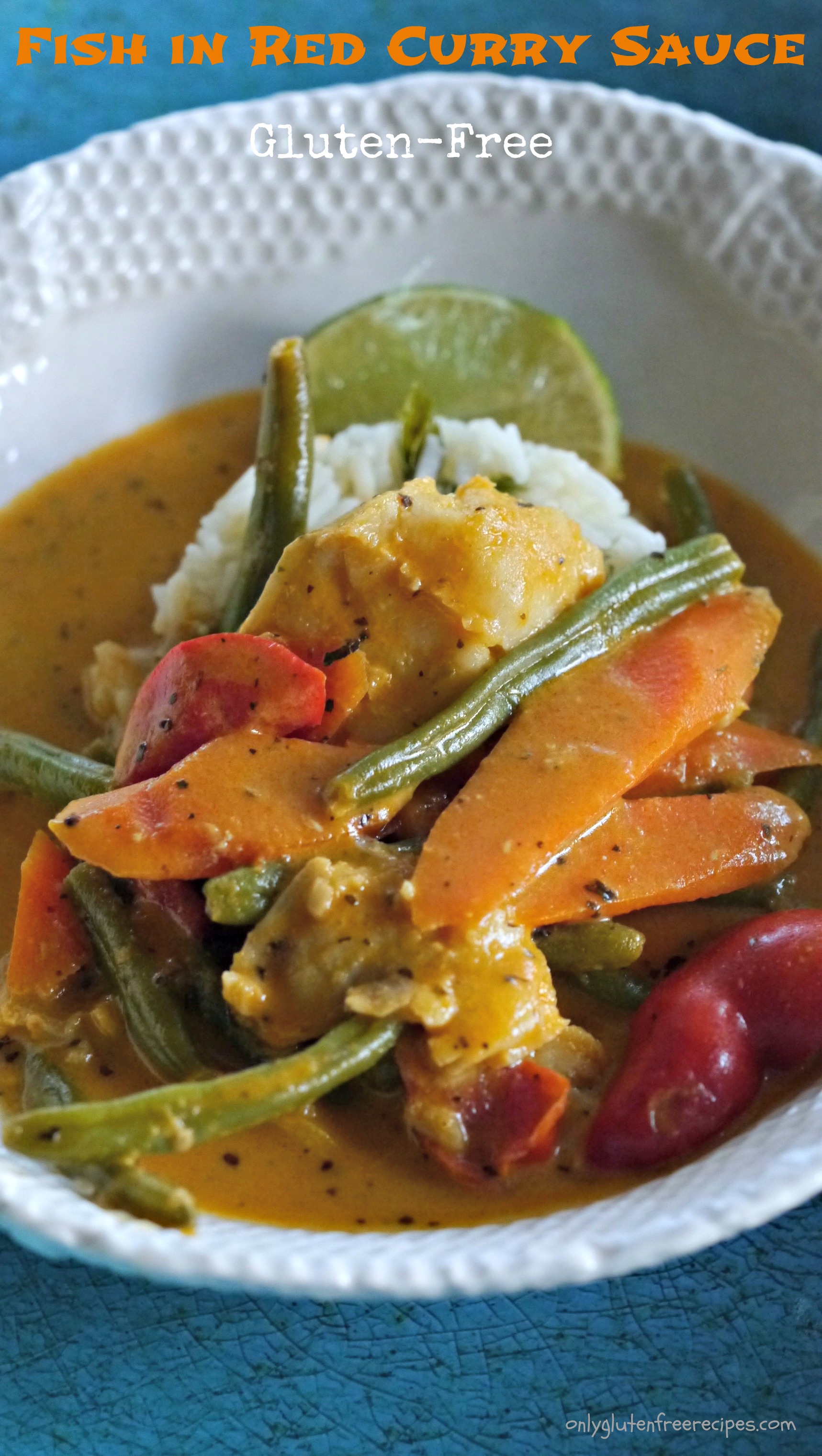 Average Rating: 3 | Rated By: 1 users
The mild red curry sauce with added vegetables captures the gentle flavour of fresh white fish. Serve over rice or rice noodles with a slice of lime. This is a super easy recipe.
Ingredients
2 tbsp. red curry paste ( I used Thai kitchen )
1 (13.5 oz.) can of full-fat organic coconut milk
1 cup organic, gluten free chicken, vegetable or fish broth
2 tbsp. organic pure tomato paste
1 tbsp. fish sauce
1 tbsp. freshly minced ginger
1 garlic clove, minced
1 tsp. organic agave nectar or pure maple syrup
1 tbsp. organic, gluten free dried basil leaves
1/2 lb. organic green beans
1 organic red pepper, sliced
4 organic carrots diced
1 organic tomato, quartered or 10 organic cherry tomatoes cut in half
1 ½ lb. white firm fish such as Halibut, Mahi Mahi, Snapper or Atlantic cod cut into large bite size pieces
Juice of one organic lime
Instructions
Add curry paste, coconut milk, broth, tomato paste, fish sauce, ginger, maple syrup, basil and garlic into a large saucepan, stir and then bring to low simmer
Add in beans, red pepper, carrots and tomatoes and cook for 8- 10 minutes or until vegetable are almost cooked.
Add in fish and lime juice and cook for 3 – 4 minutes or until fish is fully cooked.