Easy Walnut Pesto
Prep Time
5 Minutes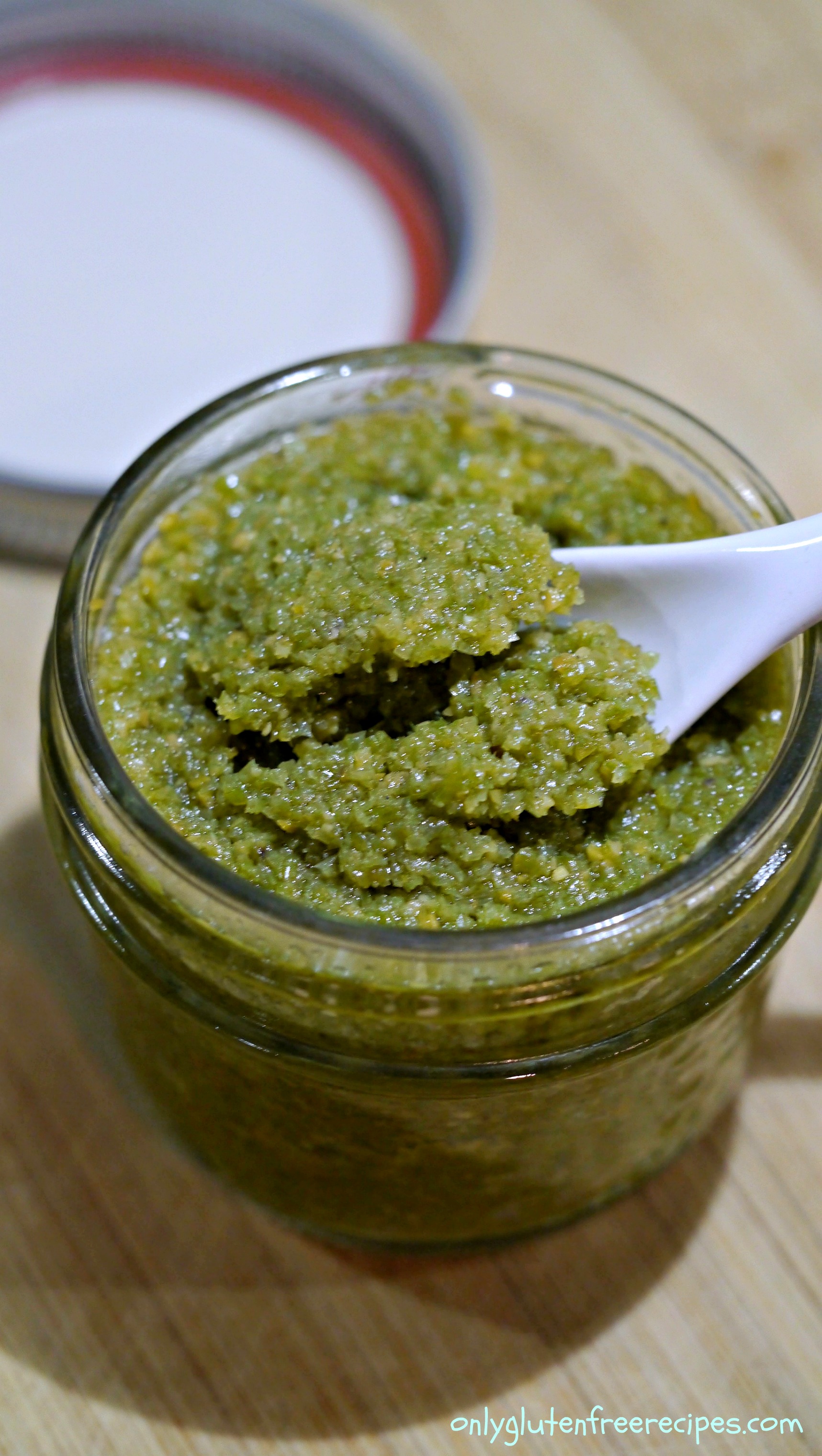 You will love this super easy to make delicious walnut pesto gently flavoured with garlic. Add it to your pasta or a dollop on your favourite grilled veggie
Ingredients
1 cup fresh organic basil leaves, chopped
2 garlic cloves, crushed
½ cup raw walnuts
1/3 cup freshly grated Parmesan cheese
1/3 cup extra virgin olive oil
Sea salt and freshly ground organic GF black pepper to taste
Instructions
Add basil leaves, garlic, walnuts and parmesan cheese in a food processor, and then pulse several times.
Scrape the sides and slowly add in olive oil while the food processor is running.
Occasionally scrape the sides down until all ingredients emulsify.
Season with salt and pepper to taste.
© Copyright 2017 Only Gluten Free Recipes. All Rights Reserved.