Chicken Gumbo Soup
Prep Time
15 Minutes
Difficulty
Easy
Cook Time
25 Minutes
Serves
6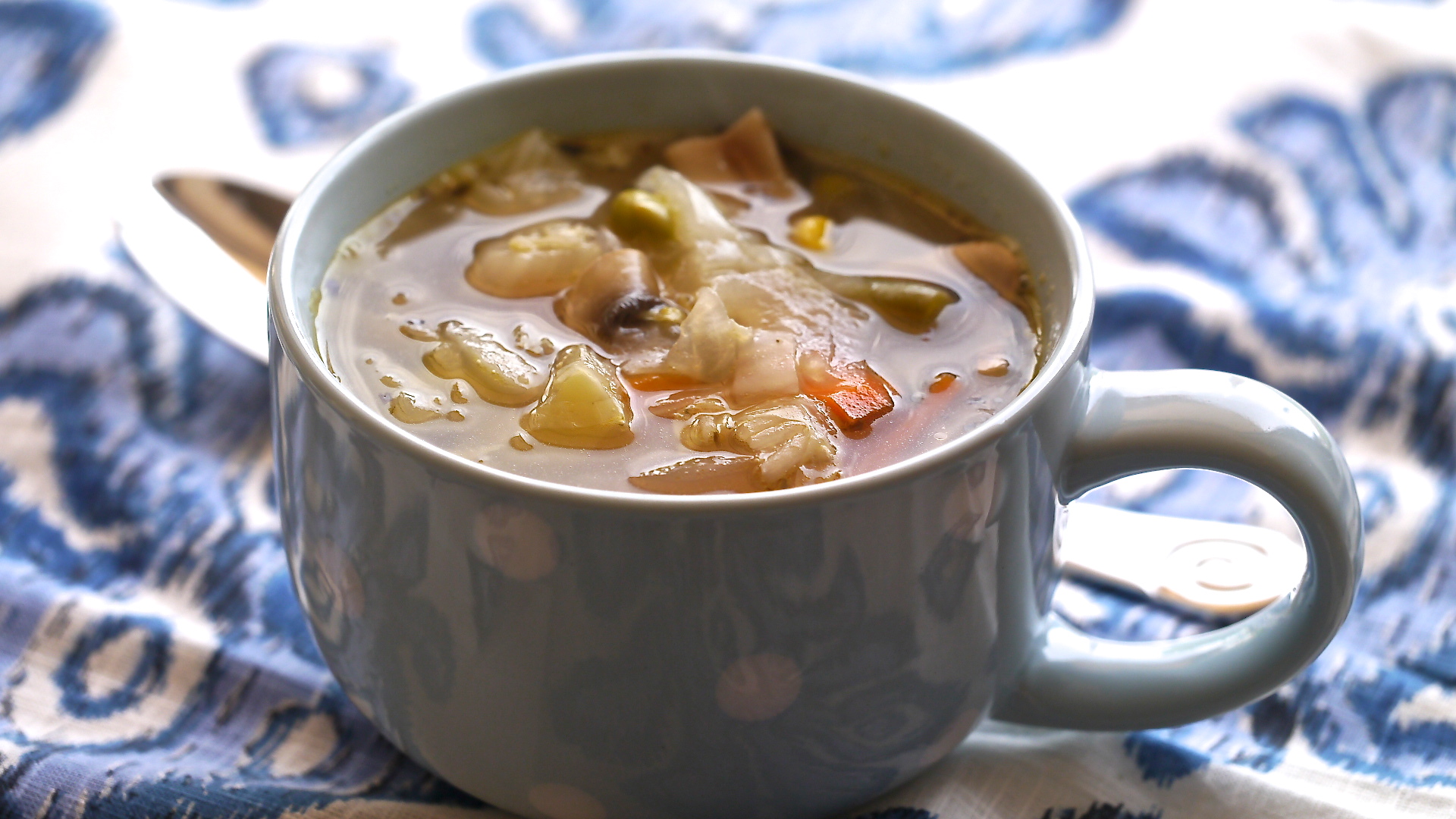 This is a hearty and delicious soup loaded with healthy nutrients.
Serves 6
Ingredients
1 tbsp. extra virgin olive oil
1 organic medium sweet onion, finely chopped
2 garlic cloves, minced • 2 tsp. organic GF dried oregano leaves • 1 tsp. organic GF dried marjoram • 1 tsp. organic GF sweet paprika
1 cup organic green cabbage, cut into small bite size pieces
2 organic carrots, diced
1 x (13.5) oz. can organic diced tomatoes (no additives) or 3 organic ripe tomatoes cut to small pieces
4 cups GF chicken stock + 1 cup of water
1 lb. organic skinless boneless chicken breast or chicken thighs, cut into thin slices
2 tbsp. organic uncooked quinoa
1 cup organic frozen peas
1 tbsp. organic GF apple cider vinegar
Sea salt and freshly ground GF black pepper to taster
Garnish ~ freshly chopped organic parsley
Instructions
Add coconut oil and onion into a large pot, sauté for 5 minutes
Add garlic, oregano, marjoram, paprika and cabbage, sauté another minute while stirring
Add balance of ingredients and simmer for 20 minutes
Garnish with parsley
© Copyright 2017 Only Gluten Free Recipes. All Rights Reserved.