Chewy Coconut Brownies – Gluten-free
Prep Time
15 Minutes
Difficulty
Easy
Cook Time
40 Minutes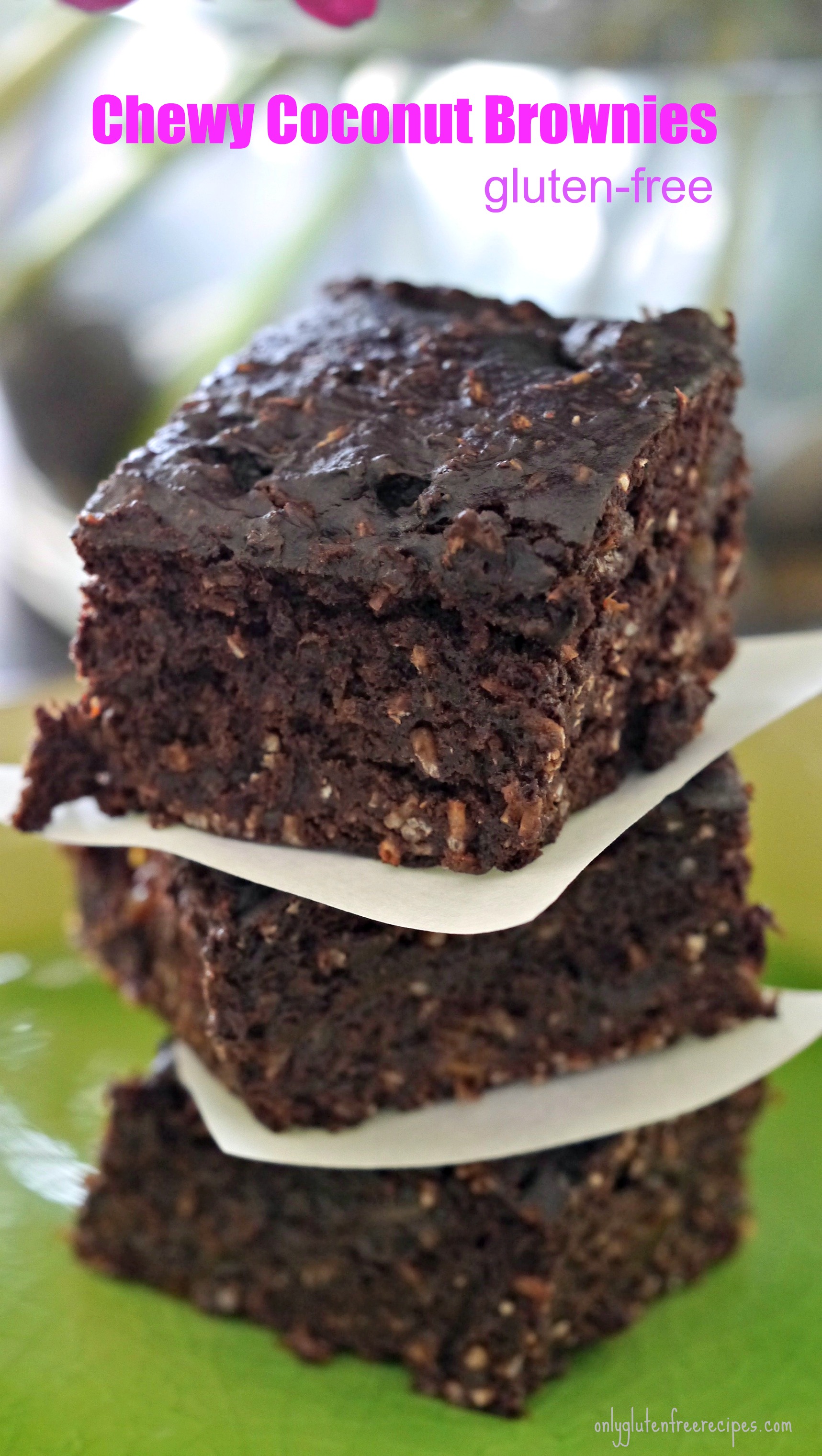 Indulgence without the guilt. These chewy coconut brownies are made without added fats. I recommend cutting them into small bite size pieces because they are filling.
Ingredients
1 cup all-purpose gluten-free flour
½ cup gluten-free almond meal
1 tbsp. organic, gluten-free freshly ground flax seeds
1 cup organic pure cocoa powder
1 cup organic, gluten-free shredded unsweetened coconut
2 tsp. gluten-free baking soda
2 cups organic, gluten-free, sulfite-free dried dates, chopped
1 cup organic, gluten-free vanilla coconut milk (if you do not have vanilla coconut milk use plain coconut milk with 1 tsp. pure vanilla and 1 tsp. pure maple syrup)
1 cup pure maple syrup
1 tbsp. rum (optional)
Instructions
Preheat oven to 350 F
Combine the flour, almond meal, flax, cocoa, coconut and baking soda in a large bowl
Add dates, coconut milk, maple syrup and rum into a blender and blend until grainy
Add wet ingredients to dry and stir well
Pour the batter into an 8 by 8-inch baking pan lined with parchment paper and bake for 35 – 40 minutes until the brownies spring back when touched
Cool the brownies completely and then refrigerate for two hours before cutting
© Copyright 2017 Only Gluten Free Recipes. All Rights Reserved.