Carrot and Rice Pudding
Prep Time
5 Minutes
Difficulty
Easy
Cook Time
20 Minutes
Serves
6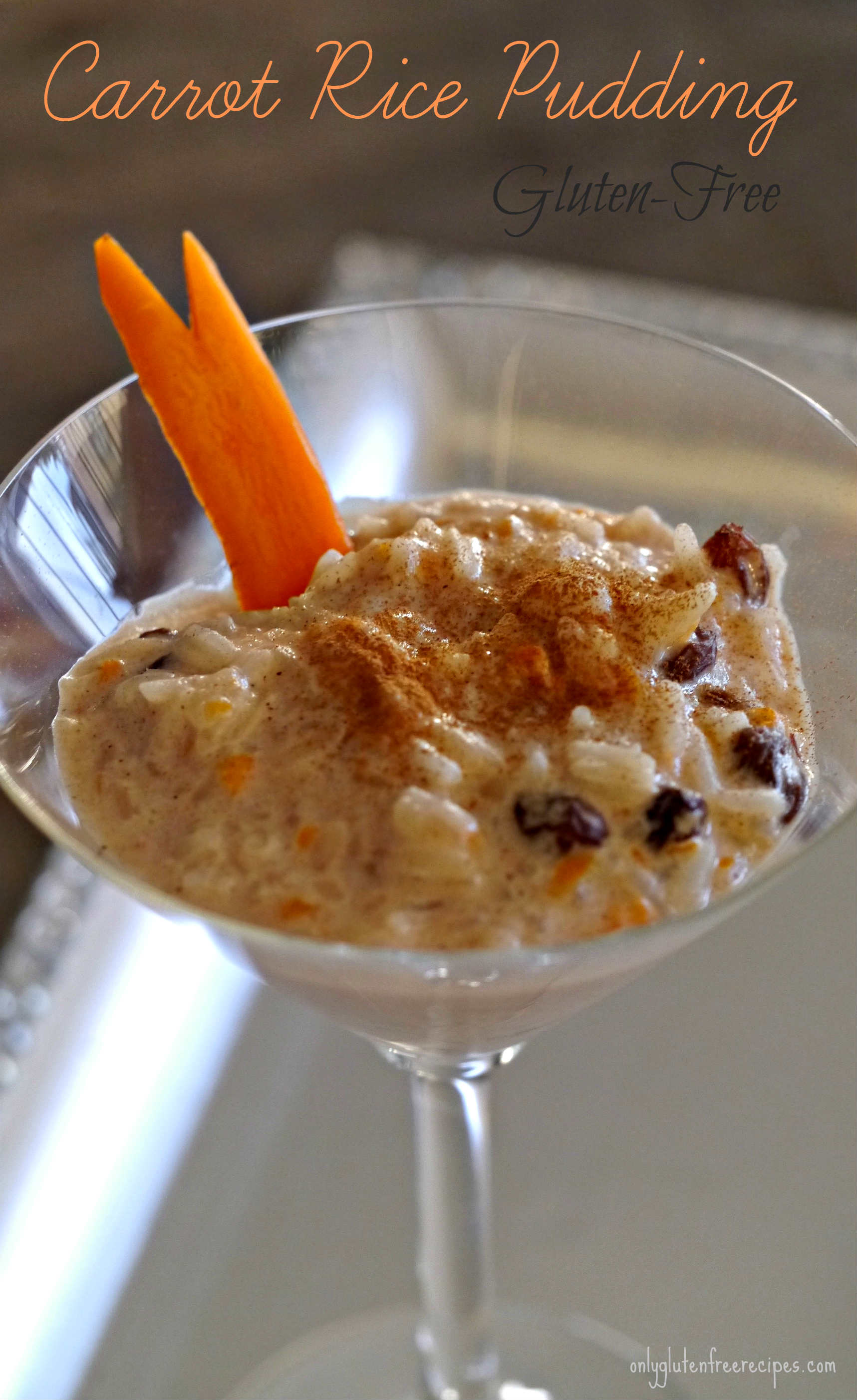 This is one of the best rice pudding recipes. The carrots add natural sweetness to this deliciously spiced creamy rice pudding.
Ingredients
4 – 5 cups whole milk or full fat coconut milk for dairy free option
1 cup Jasmine rice
½ cup finely grated carrots
½ cup raisins (preferably sulfite free)
¼ tsp. sea salt
1/3 cup pure maple syrup or agave nectar
1 tsp. pure vanilla
1 tsp. minced fresh ginger
1 tsp. cinnamon plus some for topping
½ tsp. ground cardamom
NOTE: All ingredients including spices must be gluten-free and preferably organic
Instructions
While stirring bring 3 cups of milk, rice, carrots, raisins and salt to a boil
Reduce heat to low and cook for approximately 20 minutes or until rice is tender, adding milk as needed and stirring frequently until the pudding thickens. Please note, the pudding will thicken as it cools
Combine maple syrup/agave nectar, vanilla, ginger, cinnamon and cardamom in a bowl, and then stir into cooked rice
Remove from the heat and transfer pudding into serving bowls. Top with extra cinnamon
Serve chilled
© Copyright 2017 Only Gluten Free Recipes. All Rights Reserved.