Carrot and Beet Salad
Prep Time
15 Minutes
Difficulty
Easy
Cook Time
30 Minutes
Serves
4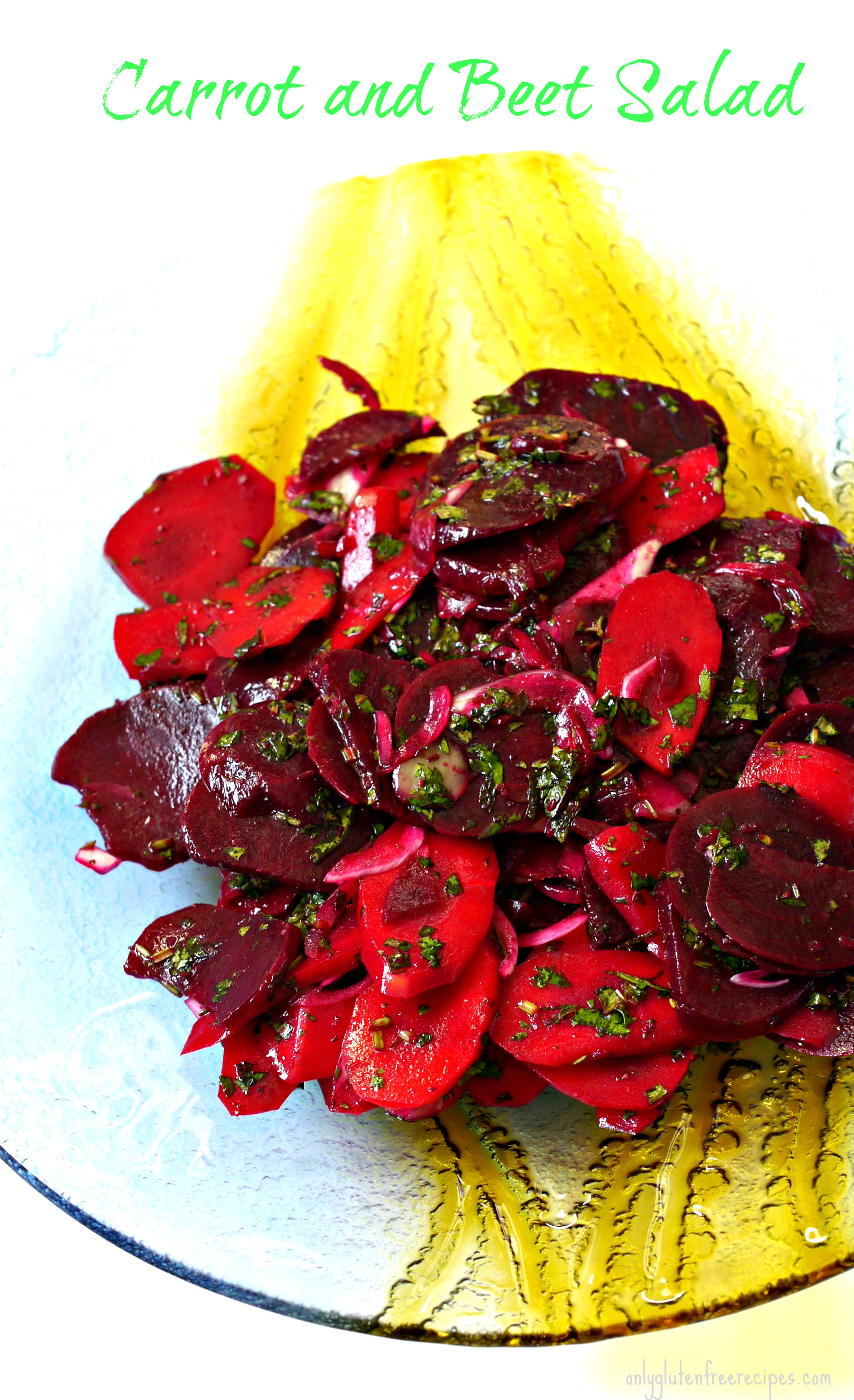 Average Rating: 5 | Rated By: 1 users
This low-calorie fiber packed salad makes a great addition to large gatherings. The dressing is light and refreshing with a hint of cilantro and mint.
Ingredients
4 medium organic beets
4 medium organic carrots, peel and dice
DRESSING
1 medium size onion, finely sliced
1/4 cup (60 mL) gluten free organic apple cider vinegar
1/4 cup (60 mL) extra virgin olive oil
¼ cup (60 mL) chopped organic fresh cilantro
2 Tbsp (30 mL) chopped organic fresh mint
1 tsp (5 mL) pure maple syrup
Sea salt and gluten-free, organic ground black pepper to taste
Instructions
Cook beets in water approximately half an hour or until you can pierce the beet with a toothpick. Drain the water and chill. Once the beets have cooled peel and thinly slice
Cook carrots in water for 2 minutes and then drain
For the dressing whisk all the ingredients together.
Add dressing to beets and carrots and gently stir until all vegetables are well covered with the dressing. Refrigerate overnight for best results.
To serve bring the salad to room temperature and stir.