Baked Zucchini Fries – Naturally Gluten-Free
Prep Time
15 Minutes
Difficulty
Easy
Cook Time
15 Minutes
Serves
4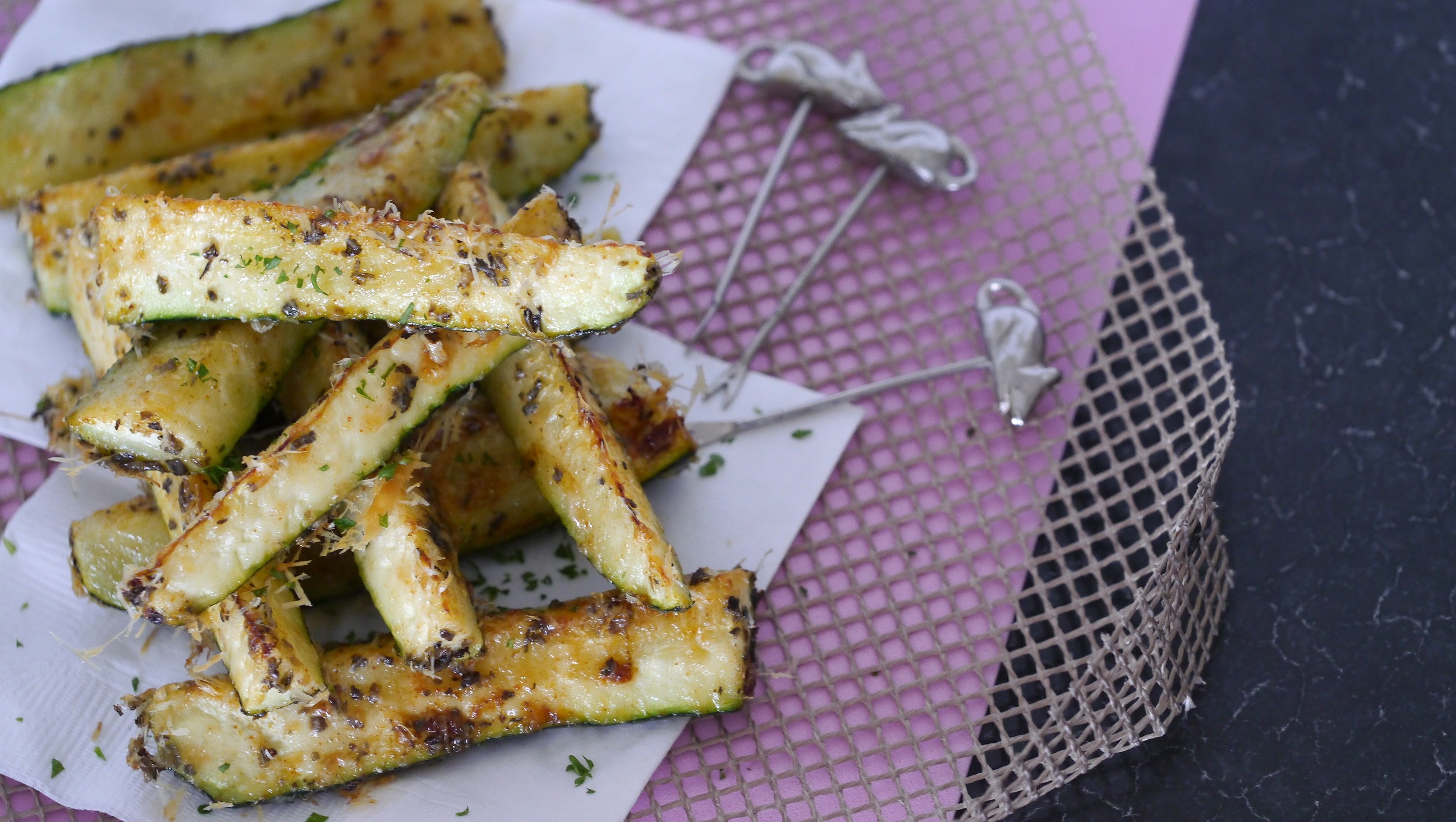 Zucchini is low in calories and high in vitamin C, making this a perfect anytime snack, appetizer or side to your favourite main. The zucchini is tender with a perfectly spiced crunchy coating. Careful, it's very addictive
Ingredients
4 organic medium size zucchini
Sea salt for sprinkling
2 tbsp. extra virgin olive oil
½ tsp. organic, gluten-free garlic powder
½ tsp. organic, gluten-free smoked paprika or chili powder
¼ tsp. organic, gluten-free, freshly cracked black pepper
½ cup freshly grated Parmesan cheese
Freshly chopped organic parsley for garnish (optional)
Instructions
Preheat oven to 425 F and line a baking sheet with parchment paper
Cut zucchini in half lengthwise, remove seeds if any and then quarter lengthwise to the desired length. Place zucchini fries on a paper towel and sprinkle with sea salt, rest for 30 minutes and dry with a paper towel. (Salting the zucchini ahead of time, helps release some of the moisture, making them nice and crispy)
In a medium size bowl combine olive oil, garlic powder, paprika and black pepper.
Then add zucchini and gently toss until well coated. Roll the coated zucchini in Parmesan cheese.
Place zucchini on the prepared baking sheet. They should be close to each other but not touching. If you have cheese left, sprinkle on top and bake for 10 minutes or until golden
Serve immediately
© Copyright 2017 Only Gluten Free Recipes. All Rights Reserved.