This is a perfect bread to make during the fall – winter months
when there is plenty of fresh pumpkin.
I always use fresh pumpkin, just peel, steam and place in
food processor, and then freeze in small freezer bags for future use.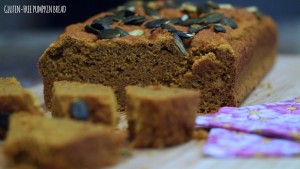 This delicious bread also makes a yummy toast, just spread
your favourite nut butter on top, add cheese or home made jam.